Humanitarian Ministry Begins Payment Batch A and B Backlog – How to Receive Payment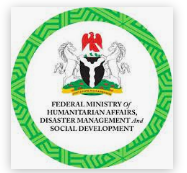 The Ministry has commenced the final payment of the outstanding allowance of Batch A and B Npower Volunteers nationwide – Humanitarian Ministry Begins Payment Batch A and B Backlog.
TRENDING NOW
Batch A and B outstanding Payment
Press statement of the payment of outstanding allowance of Npower Batch A and B of the 2016 and 2018 Npower nationwide, following from the payments system challenges that were faced by the Federal Minister of Humanitarian Affair, Disaster Management and Social Development which has been overcome, the ministers have therefore commenced the final payment to batch A and B respectively.
The account of these 14,021 volunteers was flagged in March 2020 by the Federal Government Payment System Integrated Financial Management Information System for various limited reasons which include:
Most Npower beneficiaries have multiple account and
Some of the npower volunteer are recieving salary and allownace from multiple federal government ministries, department and agencies on permamnet employment or partaking in other scheme.
Cleared for final payment
However, the minister carried out detailed information investigating in collaboration with relevant governments MDAs and so far, the account of 9,066 volunteers was cleared for final payment. As it stands, the 5-month allowances of these volunteers accumulating to N150,000.00 each is currently being paid.
How to receive payments
However, before you can receive any payment or you are yet to receive any payment from the Federal Minister of Humanitarian Affairs, npower volunteers must have to wait for the allowance of the remaining 4,955 which is withheld pending that is concluded for further investigation.
Conclusion
The minister regrets the experience delayed in concluding this process, but assured the public that transparency and accountability will not be compromised in all its activities.