How to apply for UBA SME Loans (Get up to Millions) Without Collateral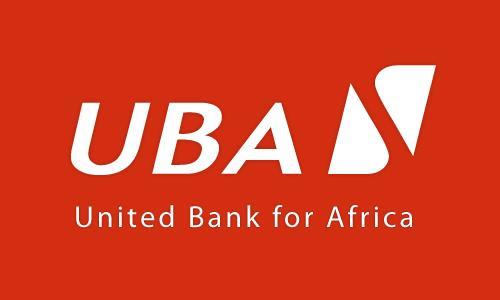 Use the Search Button below for more details.
Entrepreneur that understand Money, Management and Marketing who also keep positive attitude towards their business will definitely succeed.
TRENDING NOW
When you embracing the right mindset, you can change not only the course of your startup, but your whole business understanding through input-output ratio, but we are often constraint with finance especially in developing nations around the world which Nigerian are among.
United Bank of Africa has unveiled SME Loans and advances with collateral-free loans of up to millions and pay back over 36 months.
The loan enable SME's get Asset finance loan and expand business in the following sectors in Nigeria.
1.Food & Drink
2.Wholesale/Retail Trade & Key Distributors
3.Entertainment & Recreation
4.Agri-Business
5.Green Economy and Fintechs
6.Exports
7.Professional Firms & Service Providers.
8.Educational Institutions
9.Other viable Business Segments
The Minimum amount is ₦ 4Million while the Maximum amount ₦ 50Million. The bank also offer School Loans,Young Entrepreneur Finance Scheme with vibrant and bankable business ideas and who require capital to finance and grow their small and medium scale businesses and pay for tuition fees.
UBA Medical Loan is another loan for SME's that is designed to provide short term loan and asset finance to registered hospitals, Pharmacies, medical laboratories, diagnostic centers, optical and dental clinics to smoothed their expansion/facility upgrade and equipment purchase as well as working capital needs.
Requirement to apply for UBA SME's loan
UBA Asset Finance
To apply for UBA asset finance you must get Loan application form (LAF)
– Copy of a pro-forma invoice from a vendor approved by the bank.
– Irrevocable domiciliation of business proceeds with UBA Plc.
– Executed Bill of sale for assets financed.
– Duly executed offer letter.
– Evidence of a minimum equity contribution of 30%.
– Applicant's undertaking to formally inform the Bank immediately if asset is relocated in the event that the customer's relocates to another address.
– Insurance premium on each of the assets to be financed.
UBA Young Entrepreneur Finance Scheme
The product is targeted at young entrepreneurs from across Africa with workable or thriving business ideas that have strong potential for growth.
How to Apply for UBA SME's Loan
Visit the nearest UBA branch to apply OR Call: +234 700 2255 822 (0700-CALL-UBA) or +234 1 280 8822 (2808UBA) or +234 1 631 9822