How to Register for Glo BOTY Dance Challenge 2021 | Winner Get N84 Million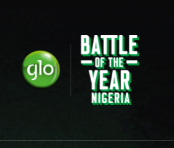 Glo BOTY Dance Challenge: Glo have officially lunched the glo battle of the year, the biggest dance show ever which will take place across six state, lagos, kaduna,abuja, Benin, and port Harcourt. Participant will dance a chance to win N84 million.
TRENDING NOW
Glo BOTY
Glo boty is A fast-paced, action-packed show where the best dance crews and individuals in the country go head to head and battle each other to see who will represent Nigeria in the international Battle of the Year competition.
Battle Categories
Prize: The show is offering N84 million for winner across the country and other mouth-watering prizes including the opportunity to win the grand prize of representing Nigeria at the International battle of the year.
individual can Vote for your stars and stand a chance to win from ₦500,000 for 5 people and the 20 MiFis.
How to register
Interested applicants who wishes to participate in the Glo Boty dance battle of the Year should log on to http://entry.globotynigeria.com/ to submit their entry
Requirements
Participant will be required to upload their 60 seconds entry videos on facebook, instgram and youtube using #GloBotyNigeria and tag @botynigeria
Break Dancing
Backspin
Dancer balances weight on the upper back and goes into a spin by pushing with the hands or swinging the legs across the body.
---
Battle
A competition using any one of the four elements of hip-hop. Can be individual or groups (crews).
---
Floorflip
Also called "swiping." Dancer assumes a push-up position and flips over, finishing in the original position.