How to Start Life in Abuja – What you should know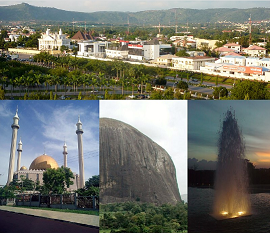 How to start life in Abuja is one questions that many immigrant often ask. Whether you are coming from any part of the state with Nigeria or you are coming from abroad, you can always start a life in Abuja with these simple steps I am about to show you below.
Abuja which seems the to be the Federal Capital Territory of the Federal, the center of the country and the state residence of the President is no doubt one of the most expensive cities in Nigeria to live.
TRENDING NOW
However, there are ways to navigate Abuja seemingly without the need to worry much about cost of accommodation and other essential commodities. Starting a new life in Abuja, the capital city of Nigeria, can be an exciting and fulfilling experience. Here are some steps to help you get started.
5 Steps on How to Start Life in Abuja
Research and plan
Before you think of going to Abuja to live, you must research and plan effectively, understand the purpose why you want to live in Abuja and what you intend to do when you get there. You have to first understand if the state align with you goals and aspirations. Get to know the cost of essentials product, definitely not all, but you should acquaint yourself with the prices of items in the market and cost of transportation from various locations to another.
Legal considerations
If you're moving from another country into Abuja, ensure that you have the necessary visas, work permits, and legal documentation to reside and work in Abuja, the federal capital territory of Nigeria. You will need to contact the Nigeria Embassy in your home country to request for any of these documents and other details information that may seem fit for your arrival. Meanwhile, this is only applicable to foreigners.
Secure accommodation
To start life in Abuja, you are required to secure an accommodation, though houses in Abuja are quite expensive, however, this depends on your income. within the Abuja Metropolis, you can get accommodation for a one bedroom flat between 600k – 2.5M depending on the location. Meanwhile in places like, Gwagwalada, Chika, Idu, Nyanya and some local areas, the cost of houses can go between the average cost of 250k – 800k. Most people who want to start life in Abuja prefers to stay in the outskirt of Abuja, these places could include Mararaba, Ado, Masaka, because the cost of 1 bedroom flat in these places ranges in an average scale of N120k – 250k.
Decide whether you want to rent or buy a property based on your long-term plans. You can use online real estate platforms, engage a local real estate agent, or search through local classified ads to find housing options that fit your budget and preferences.
Establish a support network
Reach out to friends, acquaintances, or professional networks who are already living in Abuja. They can provide valuable insights, support, and guidance as you settle into the city. Alternatively, you can join online forums or expatriate groups focused on Abuja to connect with like-minded individuals.
Seek employment or set up a business
You can decide to either work of start a business in Abuja, if you have a capital to start a business in Abuja, I will strongly suggest you start-up a business. Businesses are booming the federal capital territory, virtually anything you drop for sales bring income to the pocket. However, you must carryout you own diligent research on the kind of business you want to start in Abuja.
Meanwhile, if you decide to work, you can research local industries and companies that align with your skills and interests. Check online job portals, network with professionals in your field or find trusted job agents in Abuja to help you get the right job that suite your career.
Set up essential services
Once you have a place to live, arrange for essential services such as electricity and water, You can contact local service providers to get these utilities installed in your new home. But, if you live within the outskirt of Abuja, you will only need to be buying water from the local water board hoarders know as "Mai-Ruwa" if your apartment do note have a water suppply.
Establish a routine
Settle into a daily routine that includes work, leisure activities, and socializing. Explore the city's attractions, parks, markets, and restaurants to get a taste of the local lifestyle.
There are a lots of recreational centers and eateries you can relax with comfort and pleasure, the popular millennium park seated at Maitama, the heart of Abuja is a place you can relax on weekends basis, and other beautiful recreational centers that are available in Abuja.
Embrace the experience
Starting a new life in a different city can be challenging, but it's also an opportunity for personal growth and adventure. Stay open-minded, embrace the cultural diversity, and be patient as you adapt to your new surroundings.
Conclusion
Remember, it takes time to adjust to a new city, so be patient and persistent. With determination and a positive attitude, you can build a fulfilling life in Abuja.