Npower Batch C Update: How to Validate Account And Get Paid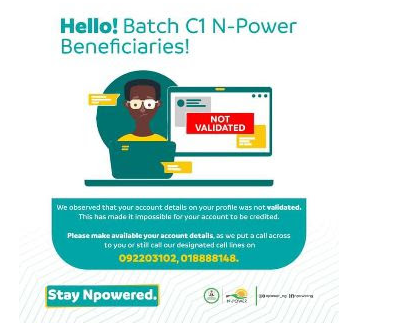 How to Validate Account And Get Paid – This is a piece of information reaching us concerning the npower batch c payment month.
TRENDING NOW
If however, you are yet to validate your account, please kindly do to receive your payment for the month of October 2021. This information is for Npower Batch C stream 1 beneficiaries.
The management of Npower has observed that some of the Npower beneficiaries' account details on their profile were not validated. Thus, this has caused the issue of not being credited to their various account.
With respect to the above object matters, we advised you please make corrections to your account details.