JAMB clarifies issues regarding choice of exam centres for UTME candidates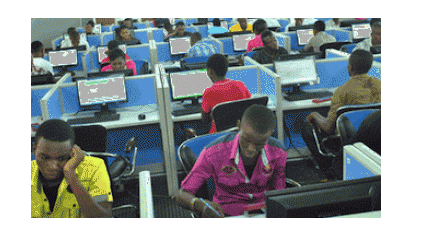 The Registrar, Joint Admissions and Matriculation Board ( JAMB), Prof. Ishaq O. Oloyede, has stated that the prerogative of choosing examination towns lies solely with candidates as far as the Unified Tertiary Matriculation Examination (UTME) is concerned. He said JAMB does not impose examination town or transfer candidates to other towns other than the ones they had selected.
He stated that examination centres are grouped into examination towns and candidates are expected to make their choices of examination towns while the Board distributes them to centres. To eliminate bias, he disclosed that an automated system had been developed by the Board to distribute candidates who have picked particular examination town randomly into its centres.
TRENDING NOW
Start your exam preparations with the fidelity cyber cafe, Along Keffi Express way Abuja or visit https://www.searchngr.com, the computer base test contain over 60,000 JAMB past questions and answers to help you get adequately ready for the exam. 
He added that candidates could only pick examinations towns and not centres. The Registrar said, "It's the responsibility of the candidates to choose the examination towns he or she wants to take the UTME. The claims that we post candidates to centres not indicated in their application documents is not true.
The candidate chooses the place where he/she wants to sit the examination and, once the capacity of any particular examination town is filled up, that town won't be available again. This happens especially when a candidate registers late, hence he/she would have to pick what is available. On no account would JAMB change a candidate from his examination town of choice to another."