Jamb Cut Off Mark 2022 Released – Check Here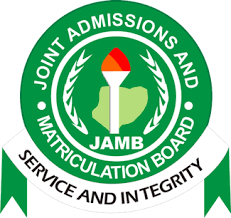 Jamb Cut Off Mark 2022 has been released, and the decision was reached during the 2022 Policy Meeting held by the board of Admission to Degree, NCE and the National Diploma on Thursday 21st July 2022.
According to the Board, the Jamb Cut Off Mark for the 2022 academic session of universities is 140 while the Cut off mark for colleges and polytechnics is 100.
RECENT POSTS
JAMB Registrar Prof Ishaq Oloyede further told the board that the points mentioned above are the minimum, but that does not mean that institutions must comply with it.
"Institutions have the liberty to determine their cut-off point but must not be below the cut-off agreed at the policy meeting," he explained.
What this simply means is that institutions have the right to peg their own minimum cut off marks for each course they offer, but must not go below the approved Jamb Cut Off Mark 2022.
Every year, universities, monotechnics, polytechnics and colleges release cut-off marks for every course given. We would be releasing all institutions' cut-off marks as received. Please kindly stay with us or bookmark our website to receive the information that matters most to you.