Apply for John Templeton Foundation's Grant Program – $234,800 (USD)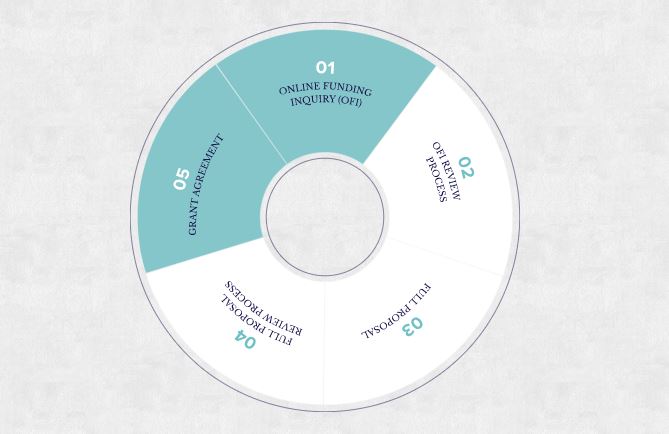 Applications are now open for the John Templeton Foundation's Grant Program to help people worldwide engage the fruits of that research and explore the Big Questions.
The only official website to apply is https://www.templeton.org/grants/apply-for-grant
TRENDING NOW
Mission: The John Templeton Foundation serves as a philanthropic catalyst for discoveries relating to the deepest and most perplexing questions facing humankind. They support research on subjects ranging from complexity, evolution, and emergence to creativity, forgiveness, and free will.
Vision: The vision is one of infinite scientific and spiritual progress, in which all people aspire to and attain a deeper understanding of the universe and its place in it. They look forward to a world where people are curious about the wonders of the universe, motivated to pursue lives of meaning and purpose, and overwhelmed by great and selfless love.
Funding Information
Small Grants are defined as requests for $234,800 (USD) or less.
Large Grants are defined as requests for more than $234,800 (USD).
Funding Areas
Science & The Big Questions: The Science & the Big Questions Funding Area supports innovative efforts to address the deepest questions facing humankind. Why are they here? How can they flourish? What are the fundamental structures of reality? What can they know about the nature and purposes of the divine? They are devoting a significant portion of the funding to these priorities in Science & the Big Questions:

Human Sciences
Natural Sciences
Philosophy and Theology
Public Engagement

Character Virtue Development: The Character Virtue Development funding area seeks to advance the science and practice of character, with a focus on moral, performance, civic, and intellectual virtues such as humility, gratitude, curiosity, diligence, and honesty.
Exceptional Cognitive Talent & Genius: Throughout history, the insights and ideas of a relatively small number of individuals account for many of the most dramatic cultural, scientific, and technological advances. Sir John Templeton saw the potential for truly exceptional, "one-in-a-million" cognitive geniuses to bring about transformative benefits for humanity.
Genetics: Research in genetics holds enormous promise for alleviating future sickness and poverty while helping realize humanity's fullest physical and material potential.
Individual Freedom & Free Markets: Religious, political, and economic freedoms are the building blocks of both spiritual and material progress. Individual and economic freedoms are deeply interconnected; one affects the other and both must be undergirded by genuine virtue and a deep sense of personal responsibility.
Voluntary Family Planning: The Voluntary Family Planning funding area supports research, programs, and policy development efforts around the world that seek to better understand factors that influence family planning decisions, provide information on and access to family planning methods, and strengthen policy related to effective family planning.
Internal Funding Competitions: The Foundation designs funding competitions that challenge researchers and other project leaders to develop proposals on a targeted topic or question.
Eligibility Criteria
The Foundation fund non-U. S organization
To apply go to https://www.templeton.org/grants/apply-for-grant