Conditional Cash Transfer – List of Beneficiary States Released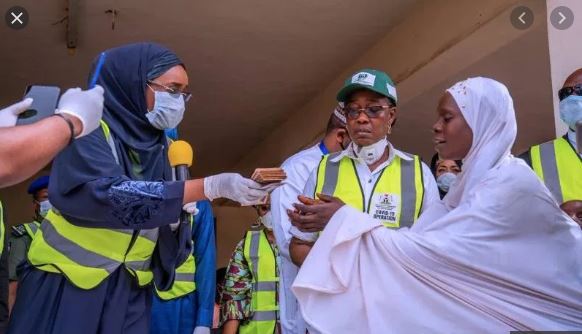 The Federal Government Conditional Cash Transfer program has benefitted 784,176 people in 2021. The Minister of the Federal Ministry of Humanitarian Affairs, Disaster Management, and Social Development, Mrs. Zadiya state that Beneficiaries are spread across 24 of Nigeria's 36 states. Enugu, Ebonyi, Abia, Bayelsa, Delta, Borno, Edo, Lagos, Ogun, Zamfara, Ondo, and Kebbi were among the states that did not benefit from the program.
TRENDING NOW
From the chat displayed above, Katsina state benefited the most from the Federal Government Conditional Cash transfer program with a total number of 141,653 beneficiaries.
The Conditional Cash Transfer Program is a National Social Investment program that provides cash benefits to various categories of the poor and vulnerable in order to improve nutrition, increase household consumption, and support the development of human capital.
The program aims to facilitate the transfer of N5,000 per month to beneficiaries on a bi-monthly (every two months) basis, with payment made to all eligible households selected from the National Social Register (NSR).
To apply, you can visit this LINK