Federal Ministry of Environment Recruitment for a Project Coordinator – Apply Now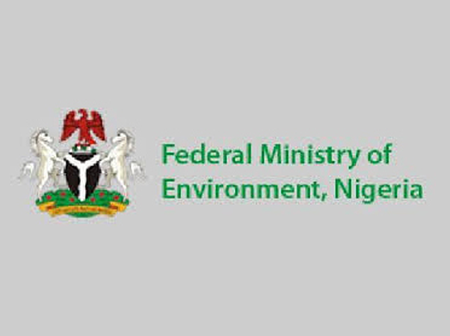 Hydrocarbon Pollution Remediation Project (HYPREP) is a project established under the Federal Ministry of Environment with a mandate to implement various recommendations of the United Nations Environment Programme (UNEP) Report on Environmental Assessment of Ogoniland.
TRENDING NOW
Federal Ministry of Environment is currently seeking suitably qualified and experienced candidates for the position below:
Job Title: Project Coordinator – Hydrocarbon Pollution Remediation Project (HYPREP)
Location: Abuja
Roles and Responsibilities
The Project Coordinator shall preside over the Project Coordination Office in line with the Federal Ministry of Environment Official Gazette of 2017, and shall:
Provide leadership and requisite supervision to ensure the successful execution of the HYPREP;
Be accountable for the overall delivery of the execution of the HYPREP, including annual plans, delivery by the contractors and with agreed budget;
Provide periodic risk and project updates to the HYPREP Governing Council and the Board of Trustees;
Maintain repository of all project documents;
Ensure compliance with existing applicable Laws and Governance or Control Framework;
Ensure that procurement and tendering processes are in line with the Public Procurement Act 2007 and consistent with the international best practices; and
Manage and execute all aspects of contracting relations with the highest standards of integrity and ethical behaviour and comply with all applicable Laws and Regulations.
Develop project plan and budget provisions for the execution of the HYPREP;
Supervise contractors to ensure timely and qualitative project delivery;
Qualifications
Applicants must possess a minimum of Master's Degree in Earth Sciences, or Environmental Sciences and Engineering, with at least fifteen (15) years cognate experience in design, execution and management of Environmental Remediation Projects for Hydrocarbon Impacted Soil and Groundwater.
How to Apply
Interested and qualified candidates should submit two (2) hard copies of their Application and Curriculum Vitae in a sealed plain envelope marked "Appointment of HYPREP Project Coordinator" and addressed to:
The Honourable Minister of Environment
Federal Ministry of Environment,
Mabushi, Abuja.
Note
All applications are to be delivered either by hand or registered mail to the Office of the Honourable Minister, Federal Ministry of Environment not later than closing date above.
The Governing Council, HYPREP shall verify all documents and claims made by applicants and shall disqualify any applicant whose claims are found to be false; and
Documents submitted after the deadline for submission will not be entertained
Application Deadline  17th January 2022.