MTN Recruitment 2021 April Job Vacancies In Nigeria – How to Apply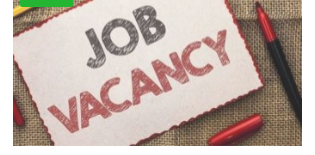 MTN Nigeria is looking for young and vibrant Nigerians who will work with them. Are you aware that MTN Recruitment 2021 for graduates and undergraduates has begun? Find out how to successfully apply for MTN Nigeria vacancies 2021 for free today.
MTN Nigeria – The leader in telecommunications in Nigeria, and a part of a diverse community in Africa and the Middle East, our brand is instantly recognisable. It is through our compelling brand that we are able to attract the right talents who we carefully nurture by continuously improving our employment offerings even beyond reward and recognition.
TRENDING NOW
We are recruiting to fill the position below:
Job Title: Assistant Company Secretary (Manager)
Location: Lagos
Job Description
Provide governance advisory, secretarial ,statutory and administrative support to the MTN Board and Management, MTN Nigeria subsidiaries and related companies
Support the Stakeholder return strategy by developing and implementing processes that are aligned to achieving all elements on the business scorecard. (i.e. Hearts and Minds / stakeholder engagement)
Render satisfactory services and minimize material complaints from Directors and Management
Manage shareholder engagements and resolve complaints per regulatory requirements and Shareholder Complaints Management policy
Support smooth shareholder relations and interaction complexities between board members, shareholders (including Shareholder Associations) and other stakeholders.
Support the Management and Board of Directors of MTN Nigeria, its subsidiaries and related companies
Establish and sustain synergies with key stakeholders within MTN Nigeria and MTN Group specifically MTN Group Company Secretarial
Assist to coordinate annual Board plan, attending meetings of the Board and its Committees, General meetings, Exco and relevant General meetings of MTNN and Subsidiaries.
Support Board processes to facilitate efficiency and effectiveness including Board succession, induction and Director Development, Board performance evaluation, Governance Assessment and Reporting etc.
Advise on compliance with all mandates, delegations, and authorities from the Board in line with statutory, corporate governance and Company policies.
Provide secretarial services to MTN Nigeria, its subsidiaries and related companies including but not limited to Board, Committees, General meetings and relevant Management committees
Advise on ethics, conflict of interest and other ethics related policies to Management and employees
Job Condition:
Normal MTNN working conditions
May be required to work extended hours
Experience & Training
6-13 years' experience
Minimum of 3 years' experience in supervising /managing others; work experience in a public company will be an advantage.
Experience in Company secretarial practice, Commercial legal practice, in house counsel or public practice
Experience in managing age, gender and geo-diverse Board of Directors. Understanding of Board and management processes.
Knowledge of local corporate governance best practice
Minimum Qualification
Application Closing Date
3rd November, 2020.
Method of Application
Interested and qualified candidates should:
Click here to apply online