NALDA Recruitment 2021 Online Application Begins (How to Apply)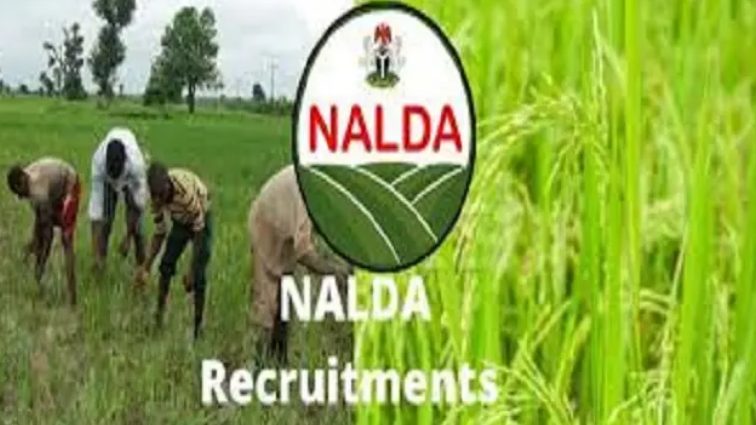 NALDA Recruitment 2021 Online Application: We are pleased to to annouce to the general public that the Federal Government of Nigeria has decided to employ 30,000 Agric Graduates For NALDA.
To apply go to NALDA Recruitment Portal via https://www.nalda.ng/recruitment
According to dailytrust, shortlisted graduates will be trained intensively for two weeks in soil sample collection and soil testing.
TRENDING NOW on searchngr.com
This annoucement was made by the Executive Secretary of NALDA, Paul Ikonne, who stated this on Monday while briefing journalists on the activities of the agency in Abuja.
According to Paul, shortlisted graduates will be trained on how to collect soil samples, conduct soil test and also render extension services to farmers under the National Young Farmers Scheme launched by President Muhammadu Buhari and implemented by the agency.
NALDA Recruitment 2021 Online Application
The NALDA boss stressed that over the years, farmers don't have knowledge of their soil potentials and challenges in terms of nutrients requirement and treatment noting that those employed, he noted that the NALDA Recruitment 2021 will apart from soil testing advise farmers on what and how to test soil samples.
The NALDA Recruitment 2021 will be beneficial to those especially who are beginners or novice in the agric sector. Similarly, ff there are challenges or issues, they will take the samples to the lab in order to know what the problem is and guide the farmers appropriately.
If you have any question regarding this article, kindly send us a mail at searchngr24@gmail.com and we would be glad to help you.