Nigeria Immigration Shortlist 2023 (2nd Batch) Released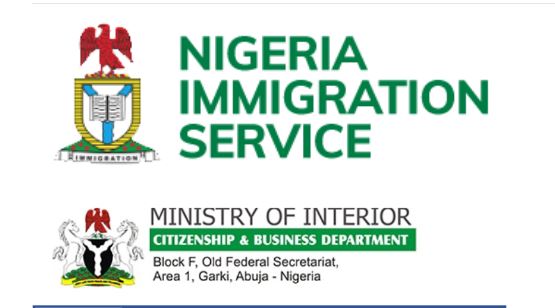 Nigeria Immigration Shortlist 2023 is out about some days back, we employed our readers who did not see their names to keep checking the portal as the list are being updated by batch.
We are please to inform you that you can now check your name again as the portal is now updated, this is for those whose names were not published previously.
To check your name kindly visit https://im.cdcfib.career/
TRENDING NOW
The Nigeria Immigration Service (NIS) is a crucial institution responsible for managing immigration matters in the country. Aspiring candidates eagerly await the Nigeria Immigration Shortlist, as it represents a significant step towards their dream of joining the NIS. In this blog post, we will guide you on how to check for shortlisted names in the Nigeria Immigration portal, ensuring that you stay informed about your application status and potential opportunities.
Step-by-Step Guide to Checking Shortlisted Names:
Start by accessing the official website of the Nigeria Immigration Service. The recruitment portal is the primary platform for all recruitment-related activities. Open your preferred web browser and enter the URL: https://im.cdcfib.career/
Once on the NIS recruitment portal, look for the section dedicated to the shortlist. This section may be labeled "Check Shortlist," "Shortlisted Candidates," or something similar. Click on the respective link to proceed.
On the shortlist portal, you will be prompted to enter specific details to access see your name. Typically, you will be required to provide information such as your application number, email address, or phone number. Ensure that you input accurate information to avoid any discrepancies.
Double-check the information you entered for accuracy and click on the "Submit" or "Check" button to proceed. The system will verify the details and search for your application status in the database.
After submitting the required information, the portal will display your application status. If your name is on the shortlist, congratulations! You have successfully progressed to the next stage of the recruitment process. The portal may provide additional instructions on what to do next, such as downloading your invitation letter for further assessments.
Checking for shortlisted names in the Nigeria Immigration portal is a vital step for aspiring candidates. By following the step-by-step guide outlined above, you can easily access the information you need and stay informed about your application status.
Remember to stay proactive, regularly check the portal for updates, and follow any instructions provided. Best of luck as you pursue your dream of joining the Nigeria Immigration Service!