Link to Apply For NPC Birth Registration 2023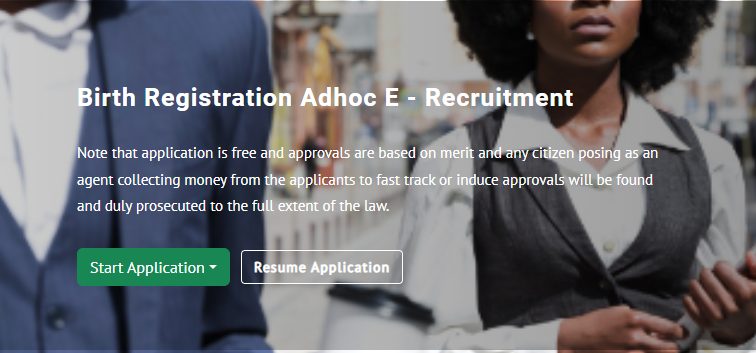 NPC Birth Registration 2023: In partnership with the United Nations Children's Fund (UNICEF, the National Population Commission NPC in full support of the NYSC is set to register over 12 million births.
The National Population Commission (NP)C will register over 12 million births in 2023, which will support corps members of the National Youth Service Corp NYSC.
TRENDING NOW
The registration of 12.7 million new births in 2023 will include issuing birth certificates that provide the names and nationality of every child in Nigeria under the age of 5, in 21 States in 456 LGAs and 4,978 wards across the country.
Interested applicants are to note that, the application is entirely free of charge and the applicant will be duly paid for work done.
Note that the application is free and approvals are based on merit. Any citizen posing as an agent collecting money from the applicants to fast-track or induce approvals will be found and duly prosecuted to the full extent of the law.
Application Instructions for the NPC Birth Registration 2023
Applicant must have a valid National Identification Number (NIN).
Applicant must use a device with a camera
Applicant's bank details must be the same as the details that will be collected from his/her NIN
Applicant must have a valid NYSC call-up letter.
Applicant must have a valid Gmail account
Valid Bank Account Number(only commercial banks are accepted.)
Applicant must have a valid phone number
How to apply
If you are interested as a corp member, log in to https://birthregistrationadhoce-recruitment.com
Applicants who are not NYSC members, select Start as Adhoc