How to download Npower PPA Letter (If you are still having issues)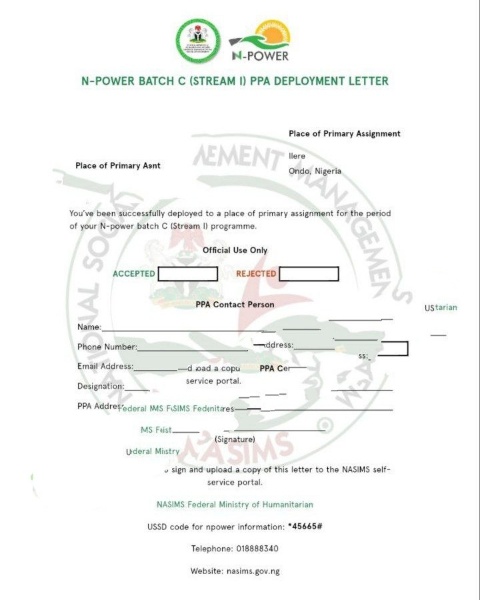 The Npower PPA Letter has been an issue since the commencement of the issuance of the letter. The board asked beneficiaries to download the Npower PPA letter from their dashboard.
The reason why you were unable to download the Npower PPA Letter is because of the too many requests that are sent to the database per second. What this means, is that too many people are trying to download the Npower PPA letter at the same time.
TRENDING NOW
According to Npower about 800 persons are initiating the same transaction per second on the database and that is the reason why so many people have been able to download the Npower PPA letter.
There are currently two ways to get the Npower PPA letter. Remember the PPA letter bears your place of primary assignment, your Npower ID, and your full name in bold letters just above the ID.
So, firstly, you should get the prototype or sample from the above and edit according to the instruction I have given.
Secondly, you should use this link to download your Npower PPA Letter only when the server is in a good state.
Go to https://nasims.gov.ng/applicant/deploymentletter