Rapper Olanrewaju Ogunmefun, popularly known as Vector,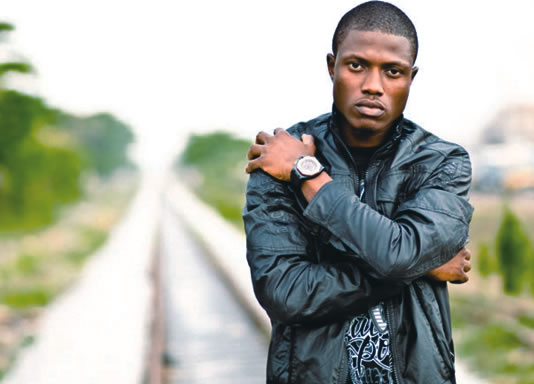 Olanrewaju Ogunmefun,:"
Speaking during the maiden edition of Street Voices, a youth advocacy event held at the Yaba College of Technology, Lagos, Vector argued that although no Nigerian youth had ever dreamed of ending up on the streets, they were forced by circumstances beyond their control, particularly the prevailing harsh living conditions, into surviving by any means possible, including through fraud.
The rapper said, "The youths need to adopt good mentors, rather than those who will lure them into fraudulent activities. The Internet age should afford the youths an opportunity to make better and informed choices. But the Federal Government must play its own role also. I see an advocacy group like Street Voices as a forum to lend their voices to critical issues affecting the youth and the Nigerian society as a whole."
He explained that Street Voices had nothing to do with thuggery, describing it as an advocacy group with a mission to address the challenges facing youths in the 21st century.
Also speaking at the event, the Convener of Street Voices, Razaq Ivori, said the incoming governor of Lagos, Babatunde Sanwo-Olu could partner with the forum to host a Lagos Youth Conference.  He added, Street Voices has always been a shoreline between the government and the people. We are trying to bring all the youths under one umbrella so that they can speak and advocate." 


RELATED: Ijeoma Okonkwo Celebrates Son Kanyechukwu's 7th Birthday