Job in Abuja: Apply for Social Media Manager at Simon Stock and Co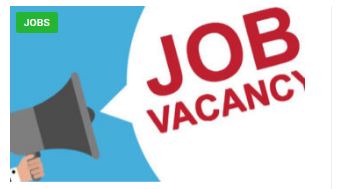 Use the Search Button below for more details.
Simon Stock and Co, a group of start-ups, is recruiting to fill the position below:
Job Title: Social Media Manager
TRENDING NOW

Location: Abuja (FCT)
About Simon Stock and Co Opportunity
A group of start-ups is looking for a talented Social Media Manager to coordinate the creation of content and maintain a strong online presence for the organizations.
The successful candidate will be responsible for page management, post-management, and audience engagement in addition to implementing online marketing strategies to generate leads and engage prospects for market share growth.
Simon Stock and Co Job Responsibilities
What you will do:
Design and implement social media strategy to align with business goals.
Set specific objectives and report on ROI.
Implement strategic ways of driving traffic to the social media platforms managed.
Generate, edit, publish and share engaging content daily.
Research audience preferences and engage based on opportunities and trends.
Facilitate online conversations with customers and respond to queries.
Oversee and improve social media accounts' layout.
Generate leads and develop messages to engage new prospects.
Suggest and implement new features to develop brand awareness.
Requirements for Simon Stock and Co
Who you are:
Interested candidates should possess a Bachelor's Degree qualification.
You are comfortable working in an 'early-stage environment.
A passionate leader who can work independently to turn ideas into actions/reality.
Skilled Social Media Manager who has hands-on experience/knowledge in:

Content management
Copywriting skills
Ability to deliver creative content (text, image, and video)
Keyword research and Google Analytics
Search Engine Optimization (SEO)

You are familiar with web design and online (social) marketing channels/tools.
A strong communicator with multitasking skills.
You have a bachelor's degree or equivalent in Marketing or a relevant field.
You have strong research skills and have an idea of what is going on in different sectors (e.g., fashion, education, art, technology, health, etc.).
You are 'Big on' values and confidentiality.
Why you might be excited about working with Simon Stock and Co
You will be a part of an impact-driven team of startups.
100% remote role (Abuja resident preferred).
You will be given the opportunity to grow with the start-ups and receive discounts on their goods and services.
Simon Stock and Co Job Application Closing Date
30th July, 2021.
How to Apply
Interested and qualified candidates should kindly send their CV "PDF copy" to: simonstocknco@gmail.com using the Job Title as the subject of the mail.
Note: Your CV should be saved with your full name while key skills, projects (e.g., social media accounts managed), etc. should be highlighted therein.