Npower Deployment Date 2021 for Batch C Released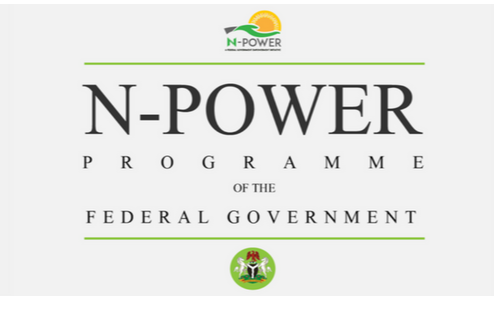 Use the Search Button below for more details.
Npower Deployment Date 2021 has been released, applicants should exercise a little bit of patience as other processes are being put into considerations?
TRENDING NOW on searchngr.com
For as many who were shortlisted but have yet to carry out the biometric verification, we are pleased to inform you the biometric verification is still on, so hurry up before the portal closes.
After the Verification, Npower deployment will begin and it is important to know that the Npower deployment date 2021 has been released.
When is Npower Deployment Date 2021
Npower Deployment date 2021 is September 2021. This was disclosed by the honourable Ministry of Humanitarian Affairs and Disaster Management, Mrs Umar Sadiya Farouq on Wednesday.
The board is currently processing and compiling a list of successful applicants who are eligible and qualified for the deployment, however, it is pertinent to know that there will be verification of document for proper validation.
Applicants who made it successful will be sent a congratulatory message via their emails. On this note, we vehemently advised that you frequently check your mail to look out for messages from the Npower team.
The Npower board has made it clear that more applicants will be shortlisted for deployment as this will help sustain and boost the economy of the state. Meanwhile, if you receive a message from the team to send your documents, it is important you oblige as long as it does not require BVN of money.
How to Check Your Npower Deployment date Status
If you are among the Npower batch C applicants, you can check your deployment status online by following the simple steps outlined below;
Login to https://nasims.gov.ng in your browser.
ENTER your NASIMS ID and Password in the box provided.
Click on Login.
Once your Dashboard is opened click on the "Deployment" tab.
If you have been deployed, you will see a congratulatory message
How to Print Npower Deployment Letter 2021
As at the time of making this post, we are not quite sure if the letter will be sent to your mail. However, we are certain that the letter will be available on the "Deployment" tab and so to print Npower deployment letter, just click on the PRINT option and print in colour.
Documents to make available for Deployment
Below is a list of all the required documents you should go along with
Your Education document e.g FSLC/SSCE/ND/ND/DEGREE
NYSC discharge certificate if applicable
Residential permit of your Local Government area (Indegine)
Print of your BVN details
Passport photograph
Your Authentic and valid identity card
Npower 2021 online print out with your Reference number
More information regarding the Npower deployment date and more will be updated frequently here, kindly visit often to get recent updates from us.