Airtel Night Plan 2021, Get 2GB Data for Only N50 (Secret Code)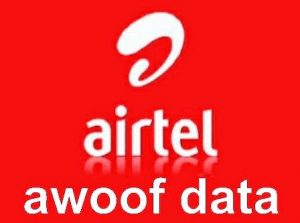 Unlimited airtel night data plan was one of the best things we have enjoyed from Airtel Nigeria over the years, the bad news is that it has been discontinued or rather replaced by another night data plan which is still very cheap and cool compared to the night plans from other networks like that of 500Mb for 25 naira from MTN.
TRENDING NOW
What is Airtel Night Plan?
In case you do not know, users of the tariff plan called Smart Trybe can enjoy nighttime browsing for a very low price. By the way, it is just one of the many cool features of this tariff. For just ₦25, you can get 500 MB to use for one night from 12 a.m. to 5 a.m., while ₦200 will get you 1.5 GB on the same conditions.
The code for the Airtel night plan is *312#. By dialing this combination, you can subscribe to Smart Trybe or, if you are already subscribed, access the menu that allows you to choose some of its many benefits.
In the menu, select option number 3 (which is Airtel Night Plans) and then either 1 (for 500 MB) or 2 (for 1.5 GB) to get those megabytes for nighttime web surfing.
Airtel Night Plan Subscription Codes
To be able to enjoy the Airtel night plans, you need to, first of all, migrate to SmartTrybe. You can do that by dialling *312#. Afterwards, respond with one to confirm your migration to SmartTrybe.
500MB Night plan for N25
To subscribe for 500MB for just 25 naira,
On your mobile device, Dial *312#
Select 3 to see all the SmartTrybe offers.
Select 1 to subscribe to the N25-500MB.
Note: The 500MB you'll be allocated with is only valid from 12 am to 5 am that same night.
Airtel Unlimited Night Plan
You can subscribe to Airtel 3 hours unlimited night plan by dialling 4812#. This comes at the cost of 200 naira. However, the subscription to this plan expires after 3 hours of purchase.
Another unlimited plan is the 6 hours unlimited, which comes at a cost of 500 naira. To subscribe to it, dial 4811#.
Take note, however, that these unlimited plans are valid from 12 am to 6 am daily.
How to Activate the Airtel 1GB and N25 for 250MB
Firstly, you have to migrate to Airtel SmartTrybe by dialling *312# then reply with 1.
After the migration, dial *312#
Reply 1 for 250MB for N25
Reply 2 for 1GB for N500 (Night Plan 12 am – 5 am)
How to Check Airtel Data Balance on Android
The most popular balance plans for airtel are airtel for 2GB and Airtel for 4.5GB and lesser subscription which includes the following:
30MB- 1 day -100 naira-*410#
500MB- 14 days-500 naira –*418#
1.5GB-30 days-1000 naira-*496#
2GB -30 days-2000 naira-*438#
3GB- 30 days-3000 naira-*437#
4.5GB- 30 days-*439#
Night Plan Validity Period
Since it is a night plan, you most probably know that the data you purchase can only be used at night. The midnight plan is valid from 12:00 AM (Midnight) to 5:00 AM (Morning), meaning it is valid for 5 Hours.
However, you won't be able to browse if you exhaust your data (250MB) before 5:00 AM. If however, you do not finish your data before 5:00 AM, the remaining data will expire and the data cannot be rolled over.
FAQs About the Airtel Night Plan
1.) Can I use the airtel night bundle without migrating to a smart trybe?
Answer: No, you can only gain access to this plan if you are on a smart trybe, so you must migrate first.
2.) What is the Night Plan Code?
Answer: Code to subscribe to airtel night is *312#. When you dial the code, you select 3 for Night Browsing.
3.) How do I get 1.5GB on Airtel Night Browsing?
Answer: Before you can get 1.5GB data for N200 but Airtel has discontinued that offer. Currently, you can only get 250MB for N25. So if you subscribe 6 times a night, you can get 1.5GB for 150 Naira.
We believe this information on Code For Airtel Night Plan: How To Activate Airtel Night Plan has been useful to you? Why not share this with your friends by clicking on the share button on this website.
You can as well subscribe to this website to be updated with current information daily.