Apply for CW – Accountant – Marketing Operations (Contractor)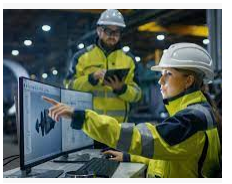 CNOOC International, the international division of CNOOC Limited, the largest producer of offshore crude oil and natural gas in China and one of the largest independent oil and gas exploration and production companies in the world. As the international division, our portfolio is made up of assets in some of the world's most significant basins in Asia, Africa, the Americas, Europe and the Middle East.
TRENDING NOW
COUNTRY: Canada
LOCATION: Calgary
EMPLOYMENT TYPE: Contingent Worker
REQUISITION NUMBER: CAN02188
CLOSING DATE: Feb-19-2022
Our business is focused on safely exploring and producing from conventional offshore, unconventional and oil sands assets. As part of the CNOOC Group of companies, which span the entire energy supply chain, our size and capability create a competitive advantage that ensures we deliver long-term value. Our growth strategy is to safely and sustainably develop our high-quality portfolio to deliver energy for all.
As one team, we have the capability, assets and drive to realize our potential. And with operations in over 20 countries, we are all united by our vision to deliver energy for all.
Why CNOOC International?
At CNOOC International, we take pride in our corporate culture. From East to West, we foster an ethical, responsible and safety-first mindset to build trust among our stakeholders.
Bold ideas, diverse perspectives and the determination to fuel our success are what set us apart.
A career at CNOOC International is about moving forward – learning new skills, broadening experiences and making meaningful contributions. We offer an unprecedented opportunity for growth and development. From personal career development that enables you to fulfill your potential, to employee programs that help you make the most of life outside of work, we care for our people and it shows.

Working for us means no matter what you do, you have the ability to make an immediate impact.

Your contributions are rewarded with highly competitive compensation and training that will open doors to your future. In return for your hard work, tenacity and contributions, you can expect an array of benefits.
The Role
CNOOC Marketing is an exciting, dynamic area of the company that is responsible for the marketing of proprietary production including natural gas, crude oil and power. One of the teams actively involved in all aspects of the business is Marketing Reporting. We are currently looking for an enthusiastic professional to fill a key role within our team. The CW-Accountant will be a critical member of the Marketing Reporting team, responsible for monthly, quarterly, and year-end management reporting, financial analysis, preparation of financial statements, and working capital analysis.
This is a contractor role for approximately 13 months.
You will also be responsible for:
Prepare accrual and actual purchases and sales to external and upstream parties as well as ensuring accurate and timely invoicing and payments for crude, natural gas, sulphur, and power;
Prepare and analyze marketing's financial results for management reporting purposes: interpret information, identify themes and issues, and distill into simple key messages;
Prepare monthly report and analysis related to financial hedge transactions;
Respond to requests from departments such as Operations, Internal and External Audit, Corporate Planning, Corporate Accounting and Tax;
Preparation of Marketing legal entity financial statements;
Coordinate and prepare month-end and quarter-end corporate schedules;
Provide assistance to division for annual budget preparation; input, and analysis of budget;
Prepare and book entries to SAP on a monthly basis;
Participate corporate initiative projects;
Understanding and maintenance of internal controls to ensure compliance of necessary business and financial controls including IFRS and SOX;
Participate monthly and quarterly account reconciliations on a variety of GL accounts.
Who are we looking for?
We are interested in hearing from candidates with the following:
Post-secondary degree in Accounting or Finance;
Accounting designation (CMA, CGA, CA) preferred;
Minimum 5 years' experience of Oil and Gas petroleum industry;
Overall understanding of Oil/Gas Marketing business and related technical accounting experience is preferred;
Excellent computer skills in Microsoft Excel and Word with a working knowledge of SAP, BI, Solarc Right Angle software;
Excellent interpersonal, communication and leadership abilities;
Willingness to learn, understand and obtain total business understanding;
Excellent written and oral communication skills, with the ability to converse with management and multiple disciplines;
Ability to manage multiple tasks, work within tight deadlines within a fast paced, dynamic team environment;
Ability to work well within a fast paced, dynamic team environment;
Strong attention to detail with excellent organizational and analytic skills.
Closing Statement
Mandatory COVID-19 Vaccination Requirement – Canada Only
Safety First is a core cultural belief and a key component of CNOOC International's commitment to creating a safe work environment. For the protection of our workforce, we have implemented a mandatory COVID-19 Vaccination Policy, which includes two (2) phases:
Phase 1 (current phase) – workers must show proof of full vaccination OR proof of a negative antigen or PCR test result administered by an external facility within 72 hours prior to entering a CNOOC International work site. Costs associated with testing will be the workers responsibility.
Phase 2 – workers must show proof of full vaccination prior to entering a CNOOC International work site. Proof of a negative antigen or PCR test result will not be accepted. CNOOC International will soon be entering Phase 2.
Successful candidates will be required to comply with the COVID-19 Vaccination Policy, as amended.
All positions require background checks which could include:
Criminal police record check
Education verification
Credential verification
For more information and application submission, visit HERE