Apply for Leap Africa Volunteer for Young Nigerians (Get Funded)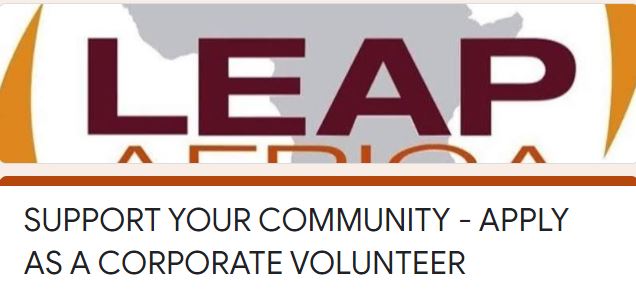 The programme LEAP Africa is a non profit organisation aimed at raising innovative, dynamic, and principled leaders that will drive positive transformation in whole of Africa.
They offer tailored interventions, and relevant that support effective youth transitions in the area of entrepreneurship, education, and employability, social mobility for young Africans, and Civic participation.
TRENDING NOW on searchngr.com
You can join the organization as a corporate volunteer if you are open to donating your skills, time, and expertise to support the mission, and vision of LEAP Africa. There is a provision of a form to be filled with required information accordingly, including your area of competence listed below.
Areas of Competence:
Project Management.
Programme Design.
Grant writing and application.
Development and Curriculum research.
Fundraising.
Data analyses.
Writing.
Research.
Advocacy and Policy.
Evaluation and Monitoring.
Review, strategy planning, and development.
Management Consulting.
Digital Marketing.
Mentoring and Coaching.
Event planning.
Legal services.
Branding or branding influencing.
Content creation and Creative Direction.
Application Development and programming.
 website management.
Videography or Video Editing/photography.
If your competence area is not among the listed areas above, you will have to indicate it in the form.
How to Apply for Leap Africa Volunteer for Young Nigerians
Those who are willing to join the program, can proceed with the application process which starts from filling the application form with the necessary data. This will activate your interest and made you to be contacted if any volunteer opportunities that suit your skills become open.
Apply Now for the Leap Africa Call for Corporate volunteer by clicking on the link below; https://docs.google.com/forms/d/e/1FAIpQLScvINAc929JwN1m3FSPHyMBHMFqK42j_VMS3Wfi3ykl0cR72w/viewform .