Apply for Software Developing Job at Shaban Technologies Limited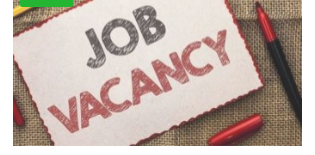 Shaban Technologies Limited – The company was formed by a group of professionals having vivid experience and wide exposure in information technology. People involved here are young qualified business graduate and qualified engineers from the best universities across the globe. Shaban technologies Ltd has a single structure in the city of Kaduna. The company sales electronic gadget, home appliance, software installation, satelite installation, solar energy, and computers etc.
The company offers wide and reliable quality services both local and international on electronic products and ICT. Shaban technologies was named after late Mr Shabanyan by his grandson the founder of Shanban Technologies Nigeria Limited.
We are recruiting to fill the position:
Job Title: Software Developer

Location: Kaduna, Kaduna
Employment Type: Full-time
TRENDING NOW
Responsibilities
Work with developers to design algorithms and flowcharts
Produce clean, efficient code based on specifications
Integrate software components and third-party programs
Verify and deploy programs and systems
Troubleshoot, debug and upgrade existing software
Gather and evaluate user feedback
Recommend and execute improvements
Create technical documentation for reference and reporting.
Requirements
Proven experience as a Software Developer, software engineer or similar role
Familiarity with Agile development methodologies
Experience with software design and development in a test-driven environment
Knowledge of coding languages (e.g. C++, Java, JavaScript) and frameworks / systems (e.g. AngularJS, Git)
Experience with databases and Object-Relational Mapping (ORM) frameworks (e.g. Hibernate)
Ability to learn new languages and technologies
Excellent communication skills
Resourcefulness and troubleshooting aptitude.
Application Closing Date
31st May, 2021.
How to Apply
Interested and qualified candidates should send their CV to: shabantechnologies2@gmail.com using the Job Title as the subject of the mail