Best Way To Expand Opportunities In Nigeria – 2021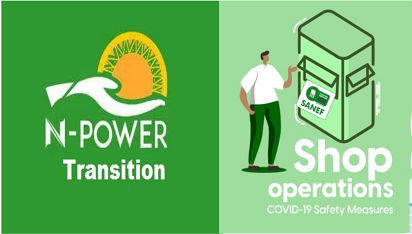 In this article, i will be teaching you the best way to expand opportunities in Nigeria for 2021.
As we all know, an entrepreneur is a person who sets up a business or businesses, taking on financial risks in the hope of profit. Do you want to become an entrepreneur, or have the knowledge of an entrepreneur? If yes, then read through this guide.
One of the best ways to expand opportunities in Nigeria is to invest in Npower Volunteers, Nigeria/African young leaders of the future.
TRENDING NOW
The Government of Nigeria should know that to curb the insecurity situation in Nigeria, the issue of unemployment must be tackle. Empowering the young generation of this great nation called Nigeria must be taken seriously. I believe the Government knows what is good for its citizens.
The reason why Nigeria is facing insecurity issues today is because of a lack of will, seriousness, and sincerity in helping the youths acquire the needed Empowerment that will get them out of street crime.
A typical example is the 500,000 exited Npower batches A and B Volunteers who were disengaged into the street since last year waiting for the transition into new Empowerment opportunities which seems to be taking time to be implemented.
You may also want to read  How To Check Your N-power Exit Package On NEXIT Portal.
Happy New Month!