Apply for University Librarian at Edwin Clark University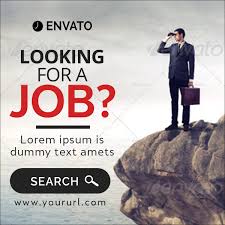 Edwin Clark University invites applications for the position of: University Librarian. The position is located in Delta State. Interested candidates should possess a First Degree in Library Sciences and relevant Master Degree with at least 15 years work experience.
TRENDING NOW
Applications are invited from suitable qualified candidates for the position below:
Job Title: University Librarian
Location: Delta
Details
The Edwin Clark University (ECU) Librarian shall be the head of the University's Libraries and library services.
He shall be responsible for acquiring, organizing, managing, distribution of library services, and other roles that may be assigned by the Governing Council and or the Proprietor.
He shall be responsible to the Vice Chancellor for the overall administration of the University Library and the conditions of library services in the University, the Departments and the entire University community.
Qualification
Applicants should possess a First Degree in Library Sciences and relevant Master Degree from recognized and reputable University/Universities. A Ph.D in Library Sciences will be an added advantage;
Have at minimum, garnered fifteen (15) years of post- graduation experience, five (5) years of which must be in University administration;
Be a certified Librarian with evidence of membership of recognized professional bodies such as Librarians' Registration Council of Nigeria (LRCN);
Must have risen to the rank of DepUty University Librarian in a recognised University system;
Must fully understand the complexity of a University system;
Be ICT compliant and have sufficient capacity to manage a digital library system;
Possess personal integrity and demonstrate transparency in public and private life;
Must not have a criminal record;
Be a person who is mentally and physically fit with verifiable certificates to that effect.
Tenure
In addition, Applicants are to note that the appointment to the office of a University Librarian, is for a period of five (5) years effective from the date of appointment and commencement of duty, with a possibility of serving a second tenure of another five (5) years.
Remuneration
The remuneration and other conditions of service will be determined by the University Council and or the Proprietor, in line with prevailing standards.
Application Closing Date
31st March, 2021.
Method of Application
Interested and qualified candidates are required to submit fifteen (15) copies of their detailed Curriculum Vitae and include names and addresses of at least three Referees.

All required documents from Applicants should be sent electronically, to: registrar@edwinclarkuniversity.edu.ng and MUST equally submit fifteen (15) hard copies of the documents to:
The Office of the Registrar,
Edwin Clark University,
Kiagbodo, Delta State,
P. M. B. 101, Ughelli,
Delta State, Nigeria.
Note
All Appcations should be addressed to the Registrar, Edwin Clark University, Kiagbodo, Delta State.
Please be informed that only shortlisted candidates will be notified.