Covid 19 Loan And other Loan Application 2021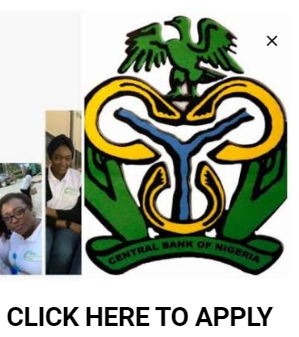 Covid 19 Loan – The covid-19 loan is a loan that has been offered by the Federal government of Nigeria to help it citizen that was affected by the pandemic to distribute loan for small business and household individual.
TRENDING NOW
However, the covid-19 loan has helped plenty of victims of this circumstance to promote their businesses and live hood again. Furthermore, if you are looking for the steps to apply for the covid 19 loans and you don't know how to go about it.
Then post will help you to go a long way to explain the steps to apply alongside other loan applications.
Before any individual choose to apply for the covid 19 loan, applicants should not note that, all credit facilities under the non-interes banking window of the Targeted credit facilities TCF are to be purchase of equipment or goods only.
Covid 19 Support
The covid 19 pandemics has supported individual who was affected by providing multiple means to apply for the loan fo livelihood, Household and businesses.
Moreover, thousand of nigerian that are affected by the covid 19 lose many many valuable such as, businesses, livehood, house and others. In addition, the Government of Nigeria will provide grants to thirty-six states and therefore the Federal Capital Territory (FCT) as immediate support to interrupt the chain of covid 19 local transmission and limit the spread of coronavirus through containment and mitigation strategies.
Covid 19 loan method of application
To apply for this loan, interested applicants must be eligible for some certain things. however, the application process is listed below:
visit the https://nmfb.com.ng/covid-19-support/
Slelect the type of loan you are applying
click on the "apply now"
Select any two option given "NMFB Loan Calculator" "Whitsleblower Portal
once selected, fill the information required alongisde the loan amount and then submit
Covid 19 loan Eligibility
Households
Households with verifiable evidence of livelihood adversely impacted by COVID-19
Microenterprises
Existing enterprises with verifiable evidence of business activities adversely affected as a result of the COVID-19 pandemic.
SMEs
Enterprises with bankable plans to take advantage of opportunities arising from the COVID-19 pandemic.
source: https://nmfb.com.ng/
How the covid 19 loan work
STEP 1
Submit An Application
The process is easy.You can begin on your phone, your tablet or your laptop.
Submit applications directly to NIRSAL Microfinance Bank (NMFB) with clear evidence of the opportunity or adverse impact as a result of COVID-19 pandemic.
STEP 2
Approval
We review your application and forward the application to the CBN for final approval.
STEP 3
Disbursement
CBN reviews applications and gives final approval for disbursement to NMFB.
How to Apply for Other Loan
Loan is also a great way of reaching your financial expectation and other family or business need. below are other kinds of loan that any individual can apply for;
Fair money loan
The fair money loan is the first trusted loan app in Nigeria. As the name implies "fair money loan" this means that they are fair when it comes to given out loan to individuals.
with less than five minute of loan approval, the fair money loan do not need collateral or paper work to request for this loan. However, to be able to use this loan app, simply download the loan app on google play store.
Branch Loan
Borrowing money from a Branch loan is very easy and can be done within 20 minutes, or even less.
Just like the other loan app listed here, Branch does not require any collateral to get loans. All you need to get a loan is your phone number or Facebook account, bank verification number, and bank account number.
You can borrow loan as low as #1,000 and as high as #200, 000 from the Branch loan app and with little interest.
Go ahead to download the Branch App on Google Play store, fill in your personal and bank details to receive your loans.