Download Npower Batch C' CBT Test Past Questions and Answers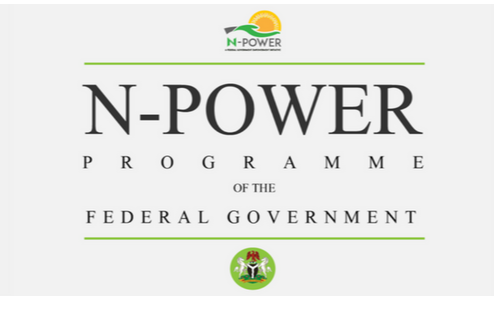 Npower CBT Test is an examination organized by the Board and staff of Npower to test the basic skills and understanding needed to carry out the Npower activities – In this guide, we have recommended a way to Download Npower Past Questions and Answers in PDF.
The only website to take the Npower Batch C Online CBT Test is https://onlinetest.nasims.gov.ng/
TRENDING NOW on searchngr.com
Npower online test is scheduled to take place between 13 to 25th March, As at the last time only 17 to 21 maximum questions was given in each category. Most of these questions were centered on IQ, current affairs, and vocabulary development.
We are pleased to inform you that we have been able to gather the previous Npower Past Questions and the one currently ongoing and have made possible answers to these questions. Please kindly note that the test will be taken online via https://onlinetest.nasims.gov.ng and on no other website but the official Npower test portal.
Below is the steps you need to follow in other to get the Npower Online Past Questions and answers and to read at your own convenience even without the use of internet.
Disclaimer: We have gone through the questions and have derived some solutions we urge you to please take out time to make research for these solutions to avoid unnecessary misinformation.
Note:
This test is time-based and you are expected to answer 20 questions within 20 minutes.
The test cannot be retaken after submission.
You cannot skip any question.
Every question is allotted an equal score.
If you are timed out after the third attempt without submitting, you will not be able to take the test again.
Below is a sample of last time Npower Past Questions and Answers
How to Download N-power Past Questions and Answers 2021
Add your mail in the subscription box below and click submit
Fill in the Captcha correctly
Send a mail to searchngr24 @gmail.com
Use the Hashtag #Npower P&Q Download
Wait Patiently for For it to be delivered in less than 48hrs
See Sample below
Question 1
A car can cover a distance of 540 km on 18 liters of petrol. How far can it travel on 16 liters of petrol?
Select one:
a. 302 km
b. 223 km.
c. 480 km.
d. 255 km.
Question 2
[Choose the word most nearly opposite in meaning.] Most people thought the accused would be CONVICTED but surprisingly he was _______
Select one:
a. acquitted
b. released
c. sentenced
d. pardoned
e. None of the options
Question 3
Q: The area where two major rivers meet to form a major river is a
Select one:
a. Confluence
b. Estuary
c. Fall
d. Tributary
e. None of the options
Question 4
An acute angle is __________
Select one:
a. 90 degrees.
b. less than 90 degrees.
c. more than 90 degrees.
d. None of these.
Question 5
Both Ngozi and Ifeoma promised to attend the party but ________ of them camE.
Select one:
a. neither
b. no person
c. all
d. either
e. both
Question 6
What Color represent peace and unity?
We refer to the topic Npower Batch C CBT, reach us via our email for a complete list of Npower Past Questions and Answers to practice before taken the exam.
Finally, ensure you update your information on nasim.gov.ng portal in other to be able to take the online CBT.