Download NSCDC Referee Form (Guarantor Form) PDF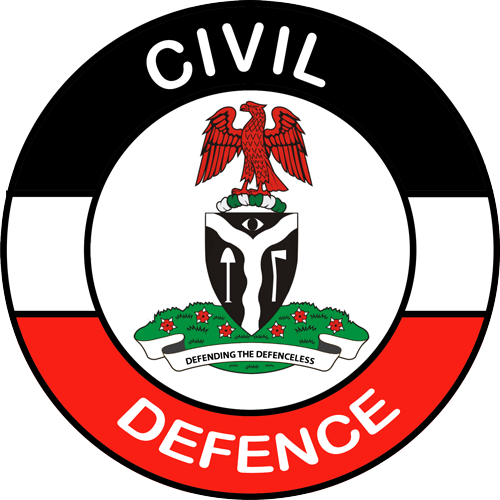 Use the Search Button below for more details.
Nigerian Civil Defence Referee/Guarantor Form Update
We have received several emails from applicants requesting for NSCDC referee form/Guarantor form. And We wish to inform all applicants especially those who did not download the NSCDC Guarantor form at the post of registration.
It is true that most of you did not see the NSCDC Referee form because at the time of registration the portal was a bit fluctuating and this causes the form to pop out and sometimes not.
TRENDING NOW
Because of this reason we have decided to make the Civil Defence Referee form available for you to download in PDF format.
As a matter of fact, the NSCDC Guarantor form is compulsory and must be filled and submitted whenever you are invited for the aptitude test.
Nevertheless, before you download the NSCDC Guarantor Form below, it is important you take note of the following recommendations.
NSCDC 2021 Recruitment 
NSCDC Guarantor form
Applicants must be Nigerians by birth
You must possess the requisites qualifications and certificates. Any certificates or qualifications not presented and accepted at the recruitment centre shall not be accepted after the recruitment.
Applicants must be a fit and present certificate of medical fitness from recognized Government Hospitals.
You must have character, and must not have been convicted of any criminal offences.
Applicants must not be members of the secret society, Cult or Drug Addicts etc.
Applicants must not have been involved in any financial embarrassment.
Candidates must be between the ages of 18 and 30 years
Applicant's heights must not be less than 1.65m for males and 1.60m for females.
Applicant's chest measurement must not be less than 0.87 for men.
Computer Literacy will be an added advantage.
How to Download NSCDC Guarantor Form 2021
Click the link if you are on mobile
Then click download
Click the link if you are on PC
On the right hand side click the arrow facing down
(Please bear in mind that the Civil Defence form is designed with Nigerian Customs Brand as the two agencies are all one). Download PDF
Conclusion
You really need to download the guarantor form and make sure you fill it to your consumption, remember that you are to fill only the first section and the other two sections are to be filled by the LGA Chairman and Civil Servant of not less than level 8 in service. Still Check below to download PD