Female Social Media Manager at West African Vocational Education (WAVE) – Apply for This Job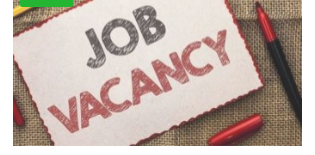 West African Vocational Education (WAVE) – Our client, a Sanitary Towel Focused Business is recruiting to fill the position of: Female Social Media Manager. The position is located in Minna, Niger State. Salary: N70,000 to N150,000 monthly. Interested candidates should possess a Bachelor's Degree with 1 – 4 years experience.
TRENDING NOW
Job Title: Female Social Media Manager

Location: Minna, Niger
Employment Type: Full-time
Work Schedule: Mondays to Fridays – 7:45 am to 5 pm
Job Description
Create strategic content to promote contents on Social media
Increase Facebook follower-ship as well as other social media platforms
Create content calendar for the organization
Graphic designing
Experience handling website uploads, HTML will be an addition
Manage company's blog
Skills:
Strategic and analytical skills
Problem solving
Use of social media applications; Canva, trello and so on
Business and creative writing skills
Ability to create relevant content aligned with company's mission
Salary
N70,000 to N150,000 (Monthly)
Compensation:
Affiliation with a well established brand, over 20,000 followership on Facebook
Networking opportunities
Opportunity to grow and learn
Application Closing Date
20th May, 2021.
How to Apply
Interested and qualified candidates should send their Curriculum Vitae to: assessments@waveacademies.org using the job title as the subject of the mail.
Or
Click here to apply online
All the best!