Fmard Fertilizer Subsidy Fund 2021: Collation Bank Details Ongoing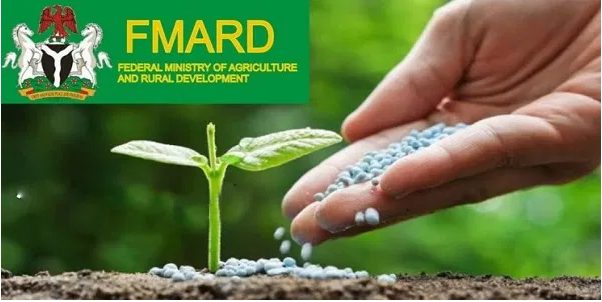 Use the Search Button below for more details.
The Federal Ministry of Agriculture and Rural Development (FMARD) is set to credit Afjp Farmers massively any time from now, to this end, all unbanked afjp farmers are advised to hurriedly get an account and provide their bank account number and bank name.
The only official website to enter details is https://fmard.gov.ng/
FMARD has made it clear that the collation of bank details is ongoing and in no distant time, aggressive payment would commence, the need to know your status whether banked on unbanked farmers is paramount.
TRENDING NOW
Linking your bank details with BVNand forwarding same to your assigned enumerator is a requirement to getting qualified for the subsidy fund
Failure to do so may warrant no benefiting from the fertilizer subsidy programme. The million-dollar question is, how do you know if you are unbanked afjp farmers?
It is very important you visit your LG AFJP coordinator for more details and linked your bank account with your BVN for proper documentation
The fertilizer subsidy grant fund will soon be disbursed to AFJP farmers across the country
The Federal Ministry of Agriculture and Rural Development (FMARD) will soon be disbursing funds to Afjp farmers as Fertilizer subsidy Grant
How To Submit Your Bank Details For Payment
Afjp fertilizer subsidy grant fund will be paid in batches, farmers are advised to link their bank account with their Bvn to easy access to the fund
By linking your bank details (bank account) with your BVN, the government via GIFMIS will credit afjp farmers' account when the payment starts in batches
Link Your Bank Details With Your Bvn Here
The exact amount to be paid is not known at this time, but rumour has it that, AFJP farmers will get less than N6, 000 as funds, this claim is yet to be confirmed by Fmardspace
The exact amount of the subsidy grant to be given is not yet ascertained, but what we do know is that, the sum of N6, 154,802,000. Was released by the Federal Government for the Fertilizer subsidy, covering 1,209,143 farmers
This will enable the farmer to source fertilizer in the open market. Farmers enumerated but without BVN and bank accounts are encouraged to hasten to the nearest bank to open bank accounts and get BVN in order to benefit.