Global Excellence Scholarships 2021 at Australian Catholic University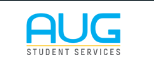 Application for the Global Excellence Scholarships 2021 is ongoing! The Australian Catholic University is rewarding $5,000 towards the applied undergraduate or graduate degree program at the Institution.
TRENDING NOW
To apply successfully, kindly read through this piece to learn the full details about this award- the eligibility criteria, requirements, application deadline, and more. The table below will give you an overview of what you should expect.
About Australian Catholic University
The Australian Catholic University (ACU) is a public university in Australia. It has seven Australian campuses and also maintains a campus in Rome. In 2018 it had 34,834 students.
ACU is made up of four faculties, which offer bachelor, master, and doctoral degrees. Though not primarily a research university, it aims to increase its activities in this area.
Global Excellence Scholarships- Eligibility
Applicants must be enrolled and accepted in the programme of their choice.
Applicants need to have completed the final year of Australian schooling (Year 12), or an equivalent alternative qualification or a bachelor's degree certification.
Global Excellence Scholarships- Method of Application
Applicants are required to log in to the university portal and complete their admission applications. The application can be submitted here.
Click on the BUTTON 
Application Deadline:
The closing date for this award application entry is not announced yet.