How To Apply For The AGSMEIS SME Loan 2023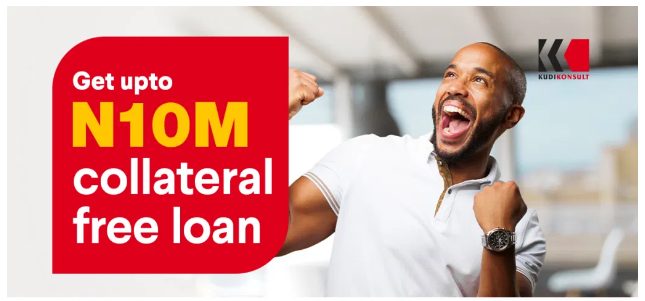 How To Apply For The AGSMEIS SME Loan: Dear Entrepreneur, Are you looking for a collateral free loan to start or support your business? With the Central Bank of Nigeria (CBN) AGSMEIS loan you can get up to N10m Collateral Free Loan.
To access the loan you MUST first get trained by a CBN/Nirsal accredited Entrepreneurship Development Institute (EDI).
Kudi Konsult has been accredited to offer this training (online and physical). Upon completion of training we issue certificates and also upload on the Nirsal loan portal .
Our Company will also be available to provide all necessary support through your loan application process.
Eligible for AGSMEIS SMEs Loan
MSMEs in the following sectors are eligible:
Agricultural businesses
Education
Health
Services (Hospitality, Restaurants, Catering, Services, etc),
ICT
Manufacturing/Production
Mining
Creative Industry (Fashion, Design, Crafts, Entertainment, etc)
Other businesses as determined by CBN
steps to apply for the AGSMEIS SMEs loan
Start application process on AGSMEIS LOAN PORTAL and select KUDI KONSULT SERVICES (Under Kwara State) as your preferred training Institute (Note that your location does not matter because NIRSAL MFB has allowed online trainings and we have a well developed online training system which is conducted via Zoom every week).
Attend training at Kudi Konsult and obtain certificate of attendance. We would also upload your Certficate on portal
Develop business plan on portal. We are available to support you in putting together a viable buhsienss plan.
Provide Guarantor Information (BVN and Email) which would be validated on the portal.
All applicants are now required to take the online assessment which has replaced physical interview. The assesement will ask questions relating to the business
If successful, application is formally submitted and a message is sent to the applicant stating that the application for the loan has been duly submitted. (Note that a successful submission is NOT A LOAN APPROVAL). If unsuccessful, applicant will be notified and will only be eligible to reapply after 6 months
Loans are paid into the account of beneficiaries.
Requirements of AGSMEIS loan
Duly completed application on Portal
Certificate of training from a CBN certified Enterprise Development Institution
Submit Business Plan and Loan Application
Provide Two Guarantors who have good credit history.
Pass Online Assessment (This replaces physical interview)
How is Kudi Konsult involved in this?
Kudi Konsult has been certified by NIRSAL Microfinance Bank as an Enterprise Development Institute (EDI) and in that capacity we are empowered to train and assist you in getting all necessary documents required to secure the loan.
At the end of the training session we will be issuing applicants with certificates and would also be uploading the information of applicant on the portal to enable continuation of the loan process.