How to Link Email Address to Jamb Portal 2022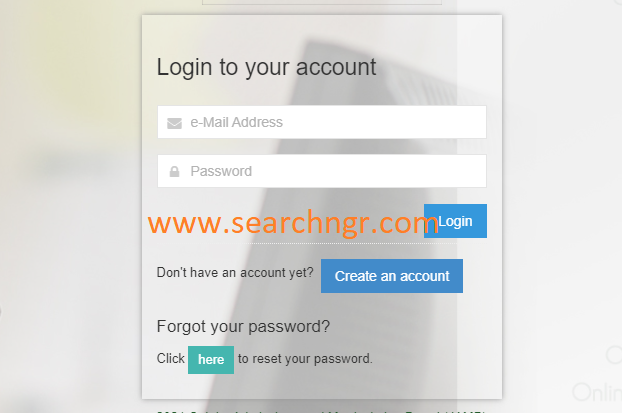 You will learn how to Link Email Address to Jamb portal or profile account. This is to enable you to perform some activities when the time arises.
When you link your email address to your jamb profile, a password will be sent to you that will be used to log in to the Jamb profile website, where you can perform activities such as change of course and institution, the printing of JAMB original result, acceptance or rejection of admission and many more.
RECENT POSTS
In this post, you will learn how to Link Email Address to Jamb portal 2022, all information or steps here are in their simplest form, please follow accordingly in other to avoid errors or mistakes.
Before now, candidates usually register in Jamb with their email address, however, some CBT centres are fund of registering candidates with any email address and most times don't tell the candidate their email address and issues arise later when it is time to make use of it.
This is the reason JAMB removed the section to register with email and made it only possible with phone numbers only for the candidates to later link their email address to the jamb portal (profile).
There are two reasons why jamb made this development
CBT centres had the habit of quickly creating email accounts for JAMB UTME candidates who did not have an email during registration. This posed a problem because most candidates forget the login details to these emails and in turn lose access to their JAMB profiles.

With this new method, you do not need an email address during registration. Candidates can go home, create an email account by themselves and link it to JAMB.

To prevent fraudsters who use candidates' login details to carry out fraudulent activities.
You need to link your email to JAMB so that you can get a password to login into your JAMB profile
How to Link Email Address to Jamb
Kindly follow the steps below
Open the Message app on your phone.
Type Email, leave a space and type your email address again. For example Email uchechiokeke@gmail.com uchechiokeke@gmail.com
Send it as a text message to 55019.
See the screenshot below to understand better
Ensure you have up to N50 as airtime and send for the registered phone number, the same as the one you used for the jamb profile code generation.
Once the operation is successful, open your email address to access the password sent to your though jamb official email. Proceed to log in with your registered email address and the password sent to you.
How to link email to JAMB without SMS
You can also link your email address to jamb without SMS, simply follow the process below
Go to the JAMB official website via https://portal.jamb.gov.ng/
Click "Create e-Facility Account/Login"
Proceed to "Create an Account"
Input your details in the fields provided
Ensure you use the same phone number during registration
After successful registration, note down your password and log in at any time.
How to get my JAMB email and password
You can get your jamb email and password by following the steps below
To reset your JAMB password via SMS.
You need to send a "PASSWORD space email" to 55019 using the phone number you used to register for JAMB. e.g Password uchechiokeke@gmail.com.
After that, you will receive a message with your new password.
Deadline for linking email to JAMB
Kindly note that there is no deadline to link your email address to JAMB. The option is always available anytime.
For further information regarding JAMB, kindly send us a mail via our official email address via searchngr24@gmail.com or leave a comment below and we would reply to you in a jiffy.