How to Make 200k In Poultry Farming this Season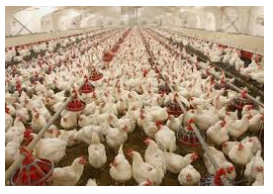 Poultry farming has become the most successful business amongst young vibrant youth. Have you been looking for possible means to make 200k and above this season? Do you want to start your own business and start earning? if yes, then this post is for you.
TRENDING NOW
In this post, we will be discussing the possible method to make 200k and even more in this kind of business. keed reading!
However, this is the best month to start the business, because almost every year, this month of September and October are the best suitable months for poultry farmers to start making big cashout from their sales.
moreover, we will be given you tips on how to be among the big win this season as an experienced businessman.
How to Make 200k In Poultry Farming this Season
In addition, if you have a space in your backyard or probably you have free land that is available, instead of allowing it to waste, why not use this season to make cash?
if you, however, know how to take care of the chicken, then you can do this business from the comfort of your home at your own time. below are some helpful tips:
Get a space that can contain 200 day old broiler chicks
Then you can train the chicks for one or two weeks and sale to buyers who can not afford to train them. however, to get this kinds of buyer is not as difficult this season.
You can get this types of buyer to sell your birds by contacting the wholesale in the chicken market store.
A broiler chicks cost N 450, N500, N550, depeding on the product of chicks . you can also sale your chicken N900 to N100 when they are due for sale.
This business can, however, earn you 200k in two weeks with the hard work which is required.