Requirements for Npower Batch C Physical Verification Updated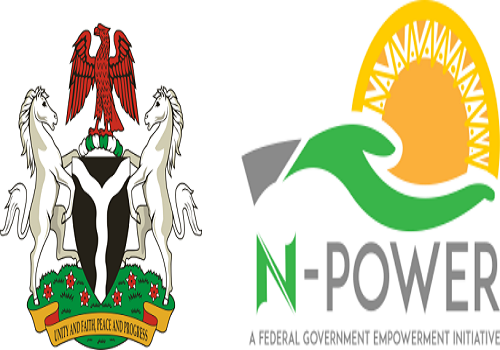 Use the Search Button below for more details.
Npower Batch C Physical Verification is set to commence after the Npower Registration and Test Taking has been successfully completed.
Applicants are expected to visit the NASIMS official portal via http://nasims.gov.ng/ to know their screening date.
TRENDING NOW on searchngr.com
The Npower Batch C Physical Verification is the process where all the documents uploaded during the application process by applicants' will be provided physically for verification.
In this case, applicants who participated in the Npower Batch C Registration are expected to provide all the vital documents they uploaded during the registration.
Before an applicants must scale through the final stage before deployment, the applicant must have the following requirements to avoid disqualification:
All your Documents including; Education Qualification, Birth Certificate, Local Government Of Origin Certificate, and Identification Card must be presented.
You must be present in your state of Residence you selected during the registration process.
If you were unable to write the test, you will not be selected for the physical verification exercise.
If they were a mistake in your personal information during the registration process, you need to sort it out before the verification commences.
Finally, all Applicants are expected to visit the NASIMS official portal to know their screening date. If you have any questions regarding this article or on regards to Npower, kindly leave a comment below and be sure you will get a reply in a jiffy.
In no distant time, the batch C successful applicant for the Federal Government N-power program will be boarded, the final list of all successful applicants will start dropping any time soon.
Successful applicants will be sent congratulatory SMS confirming their names, and further instructions will be given on what to do next
Applicants are to be ready, be at alert with the phone number used during registration.
All is set for NASIMS to publish the names and list of successful applicants of the N-power Batch C program.
The list containing successful applicants is already being uploaded to the site and will soon be published for the public to see.
More than 500,000 applicants will make the batch C and another 500,000 will be reserved for batch D- a source reveals
After publishing the final list, physical verification will be conducted to screen out more candidates who have not meet the certificate requirements
Batch C applicants are to note that:
N-Power frowns at relocation complaints during physical verification.
Prospective N-Power Batch C volunteers must go back to their selected state of residence to get verified physically if they have relocated from that state.
As long as the prospective N-Power Volunteers had written the test successfully, after updating your records, there are possibilities you will get selected. Many N-Power Batch C applicants were unable to write the online test".
Requirements at physical verification
Birth certificate/Age declaration.
Your NASIMS ID may be required.
Your physical self.
Education certificates
Proof of Residence: This might include some utility bills.
During the online application, prospective N-Power Batch C was meant to select their state of residence
Also Read: N-Power Releases First Batch List