NYIF Loan Approval Disbursement – How to Know if you Are Among the 25,000 Youth Pre-approval Loan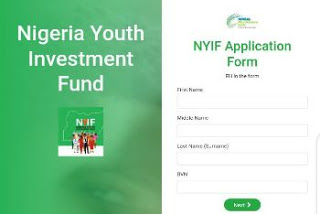 Use the Search Button below for more details.
For you to have the opportunity to be pre-approved for the NYIF Loan, you must have undergo the necessary process such as; filling out the application, uploading of business plan through the NYIF Loan portal, and as well participated in the NYIF Training. In today's post, we will be discussing on how you can check to know if you are among the new 25k youth pre-approved NYIF Loan. So Keep Reading!
Read Also The Minister of Youth and Sports Development Has Disbursed Loan to 5,200 Youth – How to Apply
TRENDING NOW
However, after filling the application and uploading your business plan through the NYIF Loan Portal, you will then pre-qualified for the NYIF Loan programme. If however the management sees that you have met the requirement, and then notify you to then check this link https://nyif.nmfb.com.ng/app and then login to apply for the loan by providing your BVN (Bank Verification Number) and click on validation.
furthermore, all NYIF applicants are advised to check their NYIF Dashboard and their email address to know if they are qualified or their loan application has been approved.
Lastly, for all applicants who undergo those processes, and have applied for the loan, you will be notified again that your NYIF Loan application has been approved that is if your loan application is approved. Kindly click here https://nyif.nmfb.com.ng/ to login into your portal to accept the offer.