Printing of Npower PPA Letter Commence – How to Download without showing blank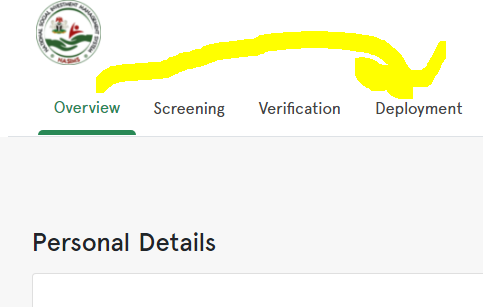 Npower PPA Letter download has started, and all shortlisted applicants for the scheme are instructed to download the letter of deployment for verification on their place of primary assignment.
The deployment has been processed in batches are updating the portal gradually, on this note. You should visit frequently if you do not see your Npower PPA Letter at the time.
RECENT POSTS
The reason why the deployment letter turns blank when you try to download the letter at the moment is probably that the management has not uploaded the letter yet but the link to the letter is accessible. So be patient:
How to Print my Npower PPA Letter 2022
You can print your Npower letter of deployment (PPA Letter) by following the step guide below.
Login to your dashboard and click the "Deployment" tab
Scroll down to "Download PPA Letter"
Click the print button to get your PPA Letter in hardcopy
Meanwhile, you can not see your Npower deployment letter if you have not done your physical verification. So, you should hurry and do your physical verification if you are yet to do.
The Npower management Nasims will release an official statement when the posting letter is ready for download. The letter will probably be ready in a few days from now because beneficiaries need the letter to be accepted at their places of primary assignment and also be re-uploaded back to the Nasims portal.
All this and more will be communicated to the beneficiaries at the appropriate time hopefully this month of October 2022.