Senior Laravel Developer at TechAdvance Limited- How to Apply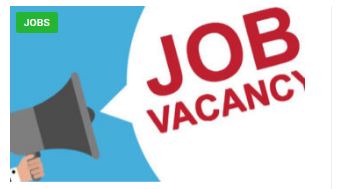 TechAdvance Limited is recruiting to fill the position of: Senior Laravel Developer. The position is located in Victoria Island, Lagos State. Interested candidates should possess relevant qualifications.
We are recruiting to fill the position below:
TRENDING NOW
Job Title: Senior Laravel Developer
Location: Victoria Island, Lagos + Partly Virtual
Reporting Line: Chief Technology Officer
About the Role
The incumbent will be responsible for developing, recording and maintaintng cutting edge web-based applications on portal plus premium service platforms.
He or she will build innovative, state-of-the-art applications and collaborate with the the entire dev team.
Responsibilities
Designing, building and maintaining scalable software systems that power our products and infrastructures.
Building and maintain high-performance APIs and backend systems
Write clean and maintainable code with good test coverage.
Implement new features in collaboration with our design team.
Optimize existing code with special attention to performance and maintainability.
Lead writing and maintaining the documentation of code and architecture.
Review other engineer's code and guide architecture decisions.
Contribute creatively to the future product roadmap.
Working with engineers, product managers, designers to turn bring our product vision to life.
The Ideal Person
The Ideal Candidate must have;
Proficient knowledge of RDBMS (MySQL/MS SQL/PostgreSQL), database designing and query optimisation techniques
Proficient understanding of RESTful API development and 3rd party integrations
Good core knowledge of HTML5, CSS3, jQuery and Bootstrap framework.
Competency in Version Control with Git,Bitbucket or GitHub
Solid understanding of the various phases of the Software Development Life Cycle (SDLC)
Experience with unit and integration testing, and testing frameworks/libraries..
Be Creative, solution-driven and a customer-focused mindset.
Experience in micro-services development is a plus
Experince in developing a Payments or Fintech product(s).
Application Closing Date
16th April, 2021.
How to Apply
Interested and qualified candidates should:
Click here to apply online