Marketing Manager – Trader Loans at a Financial Services Institution – Michael Stevens Consulting – Apply Now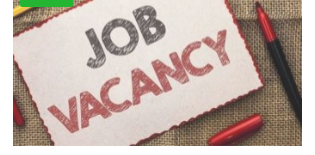 Michael Stevens Consulting – Our client, a Financial Services Institution is recruiting to fill the position of: Marketing Manager – Trader Loans. The position is located in Port Harcourt, Rivers State. Interested candidates should possess a B.Sc in Economics, Finance or related field with at least 5 years work experience.
TRENDING NOW
Job Title: Marketing Manager – Trader Loans
Location: Port Harcourt, Rivers
Employment Type: Full-time
Responsibilities
Administer all lending activities for all consumer loan operations.
Collect all everyday operations and manage all membership service programs and provide required training.
Determine and maintain all internal control on all loan processes.
Manage all collection area and design all appropriate methods and procedures and maintain effectiveness of all loan programs and provide training to all service personnel.
Manage all loan cycle process and determine efficient work plan to achieve all business objectives.
Administer all loan processes and assist to ensure optimal customer services and participate in all improvement activities.
Manage all communication with company supervisors and department heads and administer all loan information workflow and process all database applications.
Supervise Marketing Team to achieve growth and market penetration
Manage all interest rates and perform all quality interviews and analyze all financial reports.
Greet all borrowers efficiently over telephone and email and maintain all confidential documents for all lending policies.
Develop and maintain professional relationships with all borrowers to answer all questions and analyze all credit reports for qualification processes and document all resources.
Evaluate all documents to maintain accuracy of all electronic files.
Maintain quality for same and analyze all loan information for loan originator and ensure compliance to all deadlines.
Requirements
B.Sc in Economics, Finance or related field
5 years experience preferably in a financial instutution
Not older than 35 years.
Application Closing Date
16th April, 2021.
How to Apply
Interested and qualified candidates should send their CV to: recruitment.ph@michaelstevens-consulting.com with the Job Title as subject of the email.