Apply for Accounting Co-op Student in Calgary, Canada at CNOOC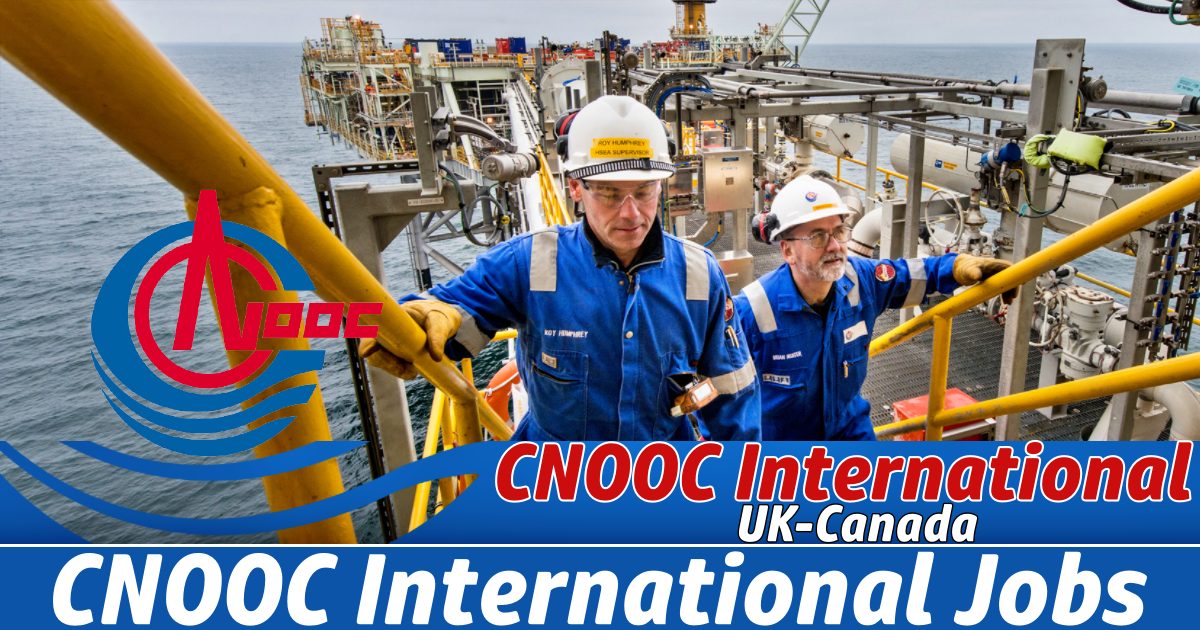 CNOOC International, the international division of CNOOC Limited, is the largest producer of offshore crude oil and natural gas in China and one of the largest independent oil and gas exploration and production companies in the world.  As the international division, our portfolio is made up of assets in some of the world's most significant basins in Asia, Africa, the Americas, Europe, and the Middle East.
TRENDING NOW
Our business is focused on safely exploring and producing from conventional offshore, unconventional and oil sands assets. As part of the CNOOC Group of companies, which span the entire energy supply chain, our size and capability create a competitive advantage that ensures we deliver long-term value. Our growth strategy is to safely and sustainably develop our high-quality portfolio to deliver energy for all.
As one team, we have the capability, assets, and drive to realize our potential.  And with operations in over 20 countries, we are all united by our vision to deliver energy for all.
Our Culture
As our company has grown, diversity in both people and skills has become our greatest strength. From East to West, we offer bold ideas, diverse perspectives, and the determination to fuel our success.  Our vision is a global team, collaborating to deliver energy for all.
At CNOOC International, we are building a culture driven by safety, results, and a commitment to be bold.  We are excited about what the future holds, and our culture equips us to take informed risks and innovate to safely achieve superior performance.
At CNOOC International, we take pride in our corporate culture. It informs our values, beliefs, experiences and results.
The Role
Position Overview
Start Date: May 2, 2022
Preferred Work Term Length: 12 – 16 months
Preferred Education: B Comm, Major – Accounting or Finance
Preferred year of study: 3rd or 4th year
Eligibility: Students must be enrolled in a formal co-op/internship program with their post-secondary institution OR Students must be returning to their post-secondary institution after this work term
Number of positions available: 1
Location: Calgary
The Role
We're seeking an Accounting Co-op Student to join our Canadian Accounting & Reporting team. Reporting to the Team Lead – Canadian Production, Revenue & Royalties Accounting, you´ll be working with a team of dedicated employees across North America.
During your work term, we will push you to be your best by exposing you to challenging projects and giving you the opportunity to take ownership of your work term. You will gain practical experience, develop technical skills to complement your academic learning, and gain exposure to future opportunities at our company. To succeed, you'll need to cultivate and communicate a clear vision and set goals for yourself, whilst also juggling individual country specific targets.
Some of the key responsibilities of the Accounting Co-op Student will be:
Processing monthly operation, capital, and power reports for royalty reporting;
Data gathering and reporting for various regulatory filings in Alberta jurisdiction (Conventional and Oil Sands);
Preparing and entering monthly actual/accrual/outlook journal entries for both operated and non-operated Oil Sands assets;
Processing reports in an accurate and timely manner;
Preparing periodic schedules for Head Quarter's reporting;
Assist with royalty income bookings;
Other duties as required.
To be eligible for our co-op student program, you must be enrolled in a co-op/internship program sponsored by an accredited post-secondary institution.
Who are we looking for?
Successful candidates will not only have a strong academic background but also excellent communication skills, the ability to work in a team, a flexible attitude, and the drive and desire to deliver results.
Beyond that, we are interested in hearing from candidates with the following:
Eligible to work in Canada;
Valid work permit in place at time of application (if applicable);
Strong safety mindset;
Demonstrated effective analytical and problem-solving skills for decision-making;
Strong obligation to integrity and accountability;
Values feedback as a learning tool;
Strong computer applications knowledge (Excel, Word, PowerPoint, Outlook);
Ability to collaborate without boundaries and align with the team;
Motivation to achieve and exceed superior results;
Must be efficient and well organized;
Ability to manage multiple tasks and work with tight deadlines;
Comfort working in a fast paced, dynamic environment.
In return for your hard work, tenacity and contributions, you can expect a robust student employee development program that will accelerate your career and allow you to step in, step up and stand out.
Closing Statement
Application Information
As part of your application, please ensure to:
Indicate if you are enrolled in a co-op or internship program
Include your co-op coordinator's contact information (name, email, phone)
Indicate if you are available for the full work term
Include your GPA and expected graduation date
Upload your resume, cover letter and a copy of your most recent unofficial university transcript as one document
Closing Statement
Mandatory COVID-19 Vaccination Requirement
Safety First is a core cultural belief and a key component of CNOOC International's commitment to creating a safe work environment. For the protection of our workforce, we have implemented a mandatory COVID-19 Vaccination Policy, which includes two (2) phases:
Phase 1 (current phase) – workers must show proof of full vaccination OR proof of a negative antigen or PCR test result administered by an external facility within 72 hours prior to entering a CNOOC International work site. Costs associated with testing will be the workers responsibility.
Phase 2 – workers must show proof of full vaccination prior to entering a CNOOC International work site. Proof of a negative antigen or PCR test result will not be accepted. CNOOC International will soon be entering Phase 2.
Successful candidates will be required to comply with the COVID-19 Vaccination Policy, as amended.
All positions require a background check which could include:
Criminal police record check
Education verification
Credential verification