Apply Now And Make (130,000 – 170,000 / Monthly) Brand Manager – Fresh Prep at Chef Eros & Company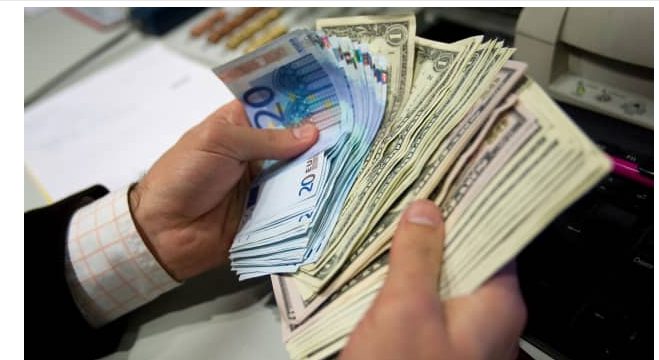 Chef Eros & Company – We are a subsidiary of the EROS House of Brands, that offers an array of freshly handpicked pre-cut Vegetables, perfectly seasoned Proteins, infused Oils and well blended spices as well as a pre-packed Recipe Kit. We are categorized into two key areas: 1.) Prepped Groceries – a variety of marinaded proteins, fried rice and vegetable mixes, spices, oils sauces and more, to simplify your shopping needs. 2.) Recipe Kit – all ingredients you need to make a recipe, adequately measured and a recipe card to guide you step by step.
TRENDING NOW
At Fresh Prep, we understand that cooking from scratch can be quite a chore; that is why we are focused on offering solutions that ease cooking stress. We exist as a bridge for the gap between shopping and cooking, by delivering a range of appropriately vacuum sealed ingredients needed in time for any meal.
We are recruiting to fill the position below:

Job Title: Brand Manager – Fresh Prep

Location: Lekki,Lagos
Employment Type: Full-time
Role Summry
As the brand manager for fresh prep, you need to be a lover of Nigerian and intercontinental foods, you will be required to take the time to understand what the business vision is, build a strategic plan to plot the best path forward through market analysis and tactical execution to achieve the plan.
Role Accountabilities and Responsibilities
Ensure all brand activities are in line with the brand key vision, developing a category strategy to engage all functional departments, and optimize processes to achieve clear brand objectives.
Work cross-functionally with sales, production, and digital marketing teams as well as with agency partners to execute key brand marketing initiatives.
Create and manage promotional campaigns to grow brand awareness, establish and maintain product branding and recognition.
Responsible for the execution of specific marketing activities such as; brand promotion, content creation, partnerships, activations, direct marketing, PR programs, etc.
Develop an in-depth understanding and become an expert in all the product categories to position the brand to compete favourably in the market.
Research competitors and trends, and use this information to feed into product roadmap provide ongoing support for both growth and customer marketing for the adoption and success of products.
Understand what it takes to bring a product to market and enjoy the process of conducting research and digging into the data to validate product solutions in the marketplace.
Own tasks from start to finish and take the initiative to make continuous process improvements and observe strict deadlines and hold yourself accountable for your deliverables.
Conduct data collection, analysis, and report to management to deliver insights for decision-making
Requirements
Minimum of second-class Bachelor's degree in marketing or related study.
Postgraduate qualification would be an added advantage
3 – 5 years cognate experience in marketing or branding in the food industry.
Familiarity with food production, project management marketing research tools/techniques, and brand management experience.
Possess excellent verbal and written communication skills to allow you to get results across easily and quickly, in a friendly and professional manner.
Strong data analytical skills and data-driven thinking, expressed through proficiency in google office applications
Salary
NGN130,000 – 170,000 / Month.
Application Closing Date
26th March, 2021.
How to Apply
Interested and qualified candidates should send their CV to: hr@ileeros.com using the job title "Brand Manager – Fresh Prep" as subject of the email.

Note: Only qualified candidates would be contacted.