CBN Nirsal Loan Now Working, Visit Website to Apply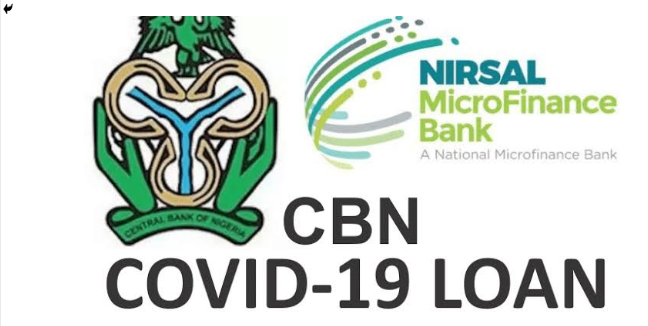 We are pleased to inform the general public especially those interested in the CBN Covid19 Loan that the technical hitches ealier encountered has been fixed.
Go to the offcial website via https://nmfbloans.nmfb.com.ng/covid19tcfhousehold
TRENDING NOW on searchngr.com
According to NIRSAL who wrote "Dear customers, the loan application portal is up and running. Please continue your application process".
You will recall that we updated about 2 hours ago the trick you needed to fill the form was to enter the BVN last, you can still read more about it here.
Meanwhile for those who have not started the application process, you can do so by visiting the official website via  https://nmfbloans.nmfb.com.ng/covid19tcfhousehold
The Central Bank of Nigeria (CBN) introduces a stimulus package to support households and Micro, Small, and Medium Enterprises (MSMEs) affected by the COVID-19 pandemic.
Submit applications directly to NIRSAL Microfinance Bank (NMFB) official website with clear evidence of the opportunity or adverse impact as a result of the COVID-19 pandemic.