How Can I Apply For The Stanbic Ibtc Ez Cash Loan?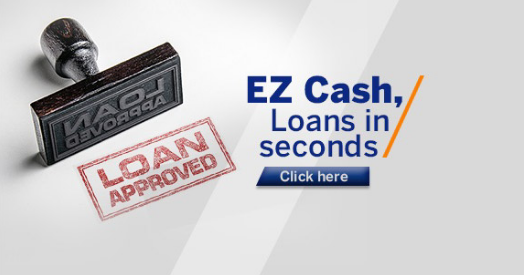 Ez Cash Loan – this is popularly known as the Stanbic IBTC Ez Cash that provide special loan offer to Small business scale in Nigeria. However, this cash loan helps individuals' businesses grow and other financial crises.
In this article, will be sharing with you everything thing you need to know about the Ez Cash Loan and how to apply of this loan.
TRENDING NOW
Perks Of Stanbic Ibtc Ez Cash Loan
It is very important to know the key point of the Stanbic ibtc EZ cash loan. Moreover, the Stanbic Ibtc perks of the EZ cash loan are listed below:
1. When you using this loan, you can access up to 5 million instant loan
2. Repayment can be made within 6 – 12 months
3.     This provides you with an interest rate of 25% per month
How to Apply For The Stanbic Ibtc
Follow the steps below to apply for the loan:
Firstly, start by dialing *909*44# or log in to your personal Stanbic IBTC mobile application, enterprise online or internet banking and select Request EZ Cash
Supply all the requested details. Some of these include the amount you intend to borrow and the expected repayment period
A credit evaluation is then carried out to confirm if you are qualified. If successful, they would present you with an applicable interest based on your present risk score and loan duration.
Read through the details of the loan, and if okay, click accept. Note that the terms include your consent to have your account debited for repayment if you default on a particular date. Also, you would be required to provide your debit card details.
On acceptance of the terms, your account would be credited immediately
How do I repay the Stanbic ibtc ez cash loan?
In addition, repaying the loan is not as difficult as the case may seem. However, all you have to do is to wait until the loan elapses. When the loan has elapsed, they will send you a text message that contains your outstanding payment and then your account will automatically be debited.
Moreover, you can decide to make the payment before the due date, to do this, you can reach out to your relationship manager.
How do I qualify for the Stanbic ibtc EZ cash loan?
To qualify for this kind of loan is very simple, as a customer, your account must be active with Stanbic Ibtc for 12-month-old and individual customers must be above the age of 18 and below 59 years.
Conclusion
 To apply for other loan are somewhat difficult to some extent. But Stanbic Ibtc Ez cash loan is very easy to access and beneficial to its customers.  It assures you that you are never short of funds to grow your business and financial need.
With instant loan approval, which can also be easily accessed through USSD code at the comfort of your home, customers had no worries about going to their center.