Just In- Apply for HR Assistant at Domino Stores Limited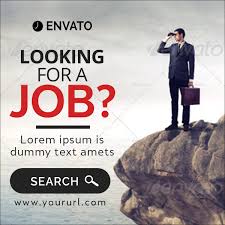 Domino Stores Limited is recruiting to fill the position of: HR Assistant. The position is located in Yaba, Lagos State. Interested candidates should possess a B.S / B.A Degree in Human Resources, Business Administration, Social Sciences or its recognized equivalent with at least 3 years work experience.
TRENDING NOW
Domino Stores Limited – A private Nigerian Group of Companies, operating retail, and hospitality and property business requires a highly motivated individual to fill the position below:
Job Title: HR Assistant

Location: Yaba, Lagos
Employment Type: Full Time
Requirements and Responsibilities
Be involved in the whole recruitment lifecycle (e.g. onboarding new hires and candidate sourcing and conducting reference checks.)
Process documentation and prepare reports relating to personnel activities (staffing, recruitment, training, grievances, performance evaluations etc)
Coordinate HR projects (meetings, training, surveys etc) and take minutes.
Deal with employee requests regarding human resources issues, rules, and regulations
Responsible for coordination of HR benchmarking activities, collation of data, accurate and timely submissions.
Manage the payroll system for the HR unit, including liaising with Finance unit to ensure timely and accurate remittance.
Prepare personnel action records (PARS) for Finance action informing of any payroll additions and/or changes. These personnel actions include new hire, transfers and other amendments to salaries and employee data in compliance with policy and payroll requirements
Drive internal and external process improvements across multiple teams and functions.
Staff annual leave management.
Collect and collate required data/documentation for the health insurance scheme and group life insurance scheme
And any other duties as may be assigned.
Main Specification
B.S / B.A Degree in Human Resources, Business Administration, Social Sciences or its recognized equivalent.
Minimum of 3 years' experience as HR Assistant
Experience of HR in Retail Industry is an advantage.
Ability to maintain confidentiality for sensitive Human Resources issues or projects and use judgment to execute duties and responsibilities
Recordkeeping, report preparation, filing methods and records management techniques
Objectivity and the ability to apply HR rules and regulations in a fair and consistent manner
Ensure our HR department is organized and operates smoothly to attract, hire and retain our employees
Job Specification:
Fast computer typing skills (MS Office, in particular)
Hands-on experience with an HRIS or HRMS (desirable)
Familiarity with resume databases
Basic knowledge of Labour laws
Excellent organizational skills
Strong communications skills (verbal and written).
Application Closing Date
29th March, 2021.
How to Apply
Interested and qualified candidates should send their CV in MS Word or PDF format to: career.dominostores@gmail.com clearly indicating the Job Title as the subject of the mail.