Apply for Deputy Group News Editor at Media Trust Limited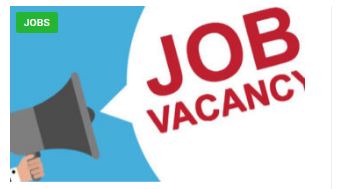 Media Trust Limited is the publisher of Daily Trust and other newspaper titles. They are also into commercial printing as well as Brand Marketing Research for the purpose of identifying new opportunities for business values. Each market research report delivers insight across a wide range of crucial factors such as market size, growth drivers, competitive landscape, trends, and forecasts.
We are recruiting to fill the position of a Deputy Group News Editor
TRENDING NOW
Job Introduction
•Across the globe, the media environment is facing an unprecedented transformation brought by advancement in mobile and digital technologies.
Media Trust is one of the leading players in the Nigerian media industry reaching millions of people across our print and digital platforms.
•We are looking for a very talented, creative and editorially sound person with vast understanding of Nigerian media market to be our new Deputy Group News Editor.
Responsibilities
As a senior team leader in the newsroom reporting to the Group News Editor and the General Editor, you are expected to be a resourceful supporter to the editor and his deputies and will be tasked with the responsibility of sourcing for compelling lead and other top stories for both titles and ensure that MTL editorial standards and values are maintained in our reporting.
The Ideal Candidate
•The person must be fluent in written and spoken English with a track record of reporting experience, deep understanding of national and international current affairs, and proven newsroom leadership experience.
•He/she should have the ability to communicate with senior management and external partners.
Competencies and Key Responsibilities
•The candidate should have all the necessary qualities to be a team leader of the newsroom for the Saturday and Sunday publications.
•Ability to source for very compelling lead and other top stories.
•The candidate must be able to turn regular and routine news items into very big and in-depth reports.
•He/she must possess impeccable English writing skill and have copy editing and re-writing techniques.
•Ability to be a self-starter who can generate story ideas and be versatile in local and international current affairs.
•The candidate must be able to assign, commission and guide reporters to do good, accurate, unique and unbiased stories.
•Must have the ability and skills to enrich and contextualize news reports and have contacts in the business, government and socio-political arenas.
•He/she must be a very meticulous editor who can quickly identify gaps in news items and ensure same are filed appropriately
•The candidate must be able to separate the wheat from the chaff; that is, select and publish only quality stories that are of interest to the readers.
Requisite Qualifications
•The candidate must possess a minimum of a First Degree in Mass Communication or English Language or any other relevant discipline.
•He/she must be able to translate Hausa into English and vice versa.
•The candidate must have worked as a reporter, who covered sensitive beats.
•He / she must be a digital savvy.
Application Closing Date
29th March, 2021.
How to Apply
Interested and qualified candidates should:
Click here to apply online